Donald Trump's transition team has been making everyone extremely nervous with its inquiries into employees who believe in climate change, "gender-related" programs, and the money spent on aid to Africa. Now, GOP lawmakers are picking up their cues and are beginning to push hard on legislation that will likely be successful under a Trump presidency, like threatening animals.
The Chicago Tribune reports that Democrats and environmental activists have managed to block many proposed measures intended to limit the power or dismantle the Endangered Species Act, which was established in 1973 in connection with the diminishing population of our national symbol, the Bald Eagle. But now, Republicans want to ditch the whole act:
"It has never been used for the rehabilitation of species. It's been used for control of the land," said House Natural Resources Committee Chairman Rob Bishop. "We've missed the entire purpose of the Endangered Species Act. It has been hijacked."

Bishop said he "would love to invalidate" the law and would need other lawmakers' cooperation.
The Endangered Species Act is often one of the few things standing between land and a big oil-seeking drill. Jamie Rappaport Clark, president of Defenders of Wildlife, told the Chicago Tribune, "Any species that gets in the way of a congressional initiative or some kind of development will be clearly at risk," adding, "The political lineup is as unfavorable to the Endangered Species Act as I can remember."
For example, Sen. Jim Inhofe, who is currently glad-handing Donald Trump's EPA nomination Scott Pruitt at his confirmation hearing, has suggested "one species should be removed from the list every time another is added." Republican Sen. Dan Sullivan has said he wants to limit applications to protect species to one at a time. 1,600 plants and animals in the U.S. are currently protected by the law, with hundreds more under consideration. Only 70 have ever been "recovered" and removed, as bringing an animal back from the brink of extinction is actually very hard!
G/O Media may get a commission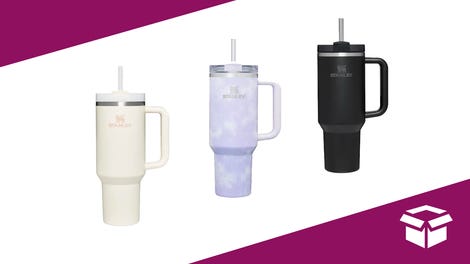 Up to 45% off
Stanley Cup Sale
Vanderbilt law professor J.B. Ruhl, considered the leading expert on the act, indicated to the Chicago Tribune that even a few small adjustments to the wording of the law will change it from something that can protect huge swathes of land to little more than a hunting limitation. As it turns out, laws are also a delicate eco-system.