We're beginning to suspect that the Tea Party's recruiting its candidates from the ranks of YouTube commenters. Meet Carl Paladino, now the GOP nominee for New York governor, who forwarded emails depicting bestiality and Michelle Obama as a prostitute.
The same email, of course, depicted President Obama as her pimp. Then there was the email with an image of "an airplane landing near black men with the caption "Holy Sh*t. run ni**ers, run!" And the one of a woman having sex with a horse, and the one headlined "Miss France 2008 Fuckin" complete with video. And the one of a video of "an African tribal dance titled 'Obama Inauguration Rehearsal.'" According to the outlet that received the emails, he sent them to "politicians, media types, hangers-on, hacks, and appointees."
This is how he defended himself: "To any of the ladies I've offended, I apologize. I say this to the men out there who have never opened a graphic image on the Internet: Don't vote for me. For those who have, I welcome your vote."
Perhaps he doesn't understand the distinction between "opening," and "forwarding," but in any case, the bestiality vote should make Paladino a shoo-in.
Further in the vein of conservative family values: "According to the Buffalo paper, Paladino, who espouses family values, has a daughter with a former employee who is not his wife."
G/O Media may get a commission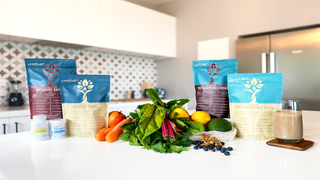 Paladino, a wealthy real estate developer, is anti-choice and anti-gay marriage, and he has the backing of the Tea Party. He has said that health care reform "will kill more Americans through deteriorating health care than were lost on 9/11." No one took him seriously as a candidate against former congressman Rick Lazio, and the state Republican party tried to keep him off the ballot. No Republican was expected to win against Democratic nominee and current Attorney General Andrew Cuomo.
Still, along with cheerful masturbation-hater Christine O'Donnell in Delaware, Democrats have another tool against a possible Republican groundswell. Thanks, wingnuts!
Carl Paladino's Controversial Statements Could Embarrass Republicans [CBSNews]
Who Is Carl Paladino? [CS Monitor]
Meet Your Republican Candidate For New York Governor [Talking Points Memo]