President Donald Trump, a charred burlap sack filled with bugs, presented his administration's new budget proposal on Thursday, startling even the most cynical of us with its attacks on making art and feeding elderly veterans. But has Trump finally crossed a line that Republican legislators are willing to acknowledge?
Rep. Chris Collins of New York said on Thursday that the budget's plan to cut Meals on Wheels is not going to fly with him. According to Talking Points Memo, Collins was the first member of congress to endorse Trump in 2016 so he must be feeling really let down by his hero. While talking to Van Jones on CNN's The Messy Truth, Collins said, "This is the President's budget, I'm not sure where the details came from. But when we get into appropriations, Meals on Wheels is a wonderful program. It is one I would never vote to cut even one dollar."
Republican Rep. Tom Cole appeared on MSNBC's Morning Joe, saying he disagrees with the budget's proposal to cut funding for the National Institutes of Health and ask states to cover funding for the Centers for Disease Control.
"I don't favor cutting NIH or Centers for Disease Control. You're much more likely to die in a pandemic than a terrorist attack, and so that's part of the defense of the country as well," said Cole, adding that the CDC protects Americans from outbreaks of contagious diseases and the NIH is responsible for both cancer and Alzheimer's research, obvious benefits to keeping both.
"So these, in my view, are cuts that are very short-sighted. These are investments the country ought to be making," said Cole. But don't worry, he hasn't gone completely mad—he still supports the plan for expanded military funding and "entitlement reform."
G/O Media may get a commission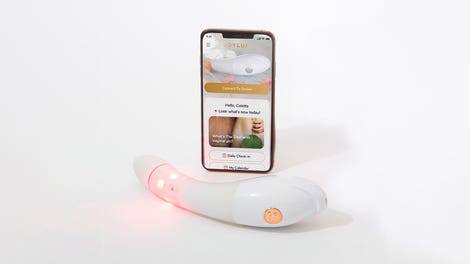 $50 Off
Joylux vFit Gold Device
The New York Times reports that the budget also lacks a nuanced understanding (shocking) of what Republican legislators have been working on in their home states, for example Nevada Senator Dean Heller, who objected to the proposal's plan to restart a nuclear waste repository in the Yucca Mountains he has been fighting against. In a statement, Heller said, "As has been stated in the past, Yucca is dead, and this reckless proposal will not revive it. Washington needs to understand what Nevada has been saying for years: we will not be the nation's nuclear waste dump."

The Washington Post reports that there are many more similar statements from GOP legislators, protesting cuts to the bureaus and organizations protecting aspects of their states—like Sen. Rob Portman and the Great Lakes Restoration Initiative or Texas representative and House Agriculture Committee chair Mike Conaway's commitment to defending farmers. Republican Rep. Hal Rogers from Kentucky released a statement objecting to the proposal's plan to cut the Appalachian Regional Commission, which has helped bring things like clean water and sewers to his constituents. "While we have a responsibility to reduce our federal deficit, I am disappointed that many of the reductions and eliminations proposed in the President's skinny budget are draconian, careless and counterproductive," he wrote. Strong words that may or may not beget strong action in congress.