A pair of news reports published on Thursday implicated NBC in attempting to impede Ronan Farrow's investigation into sexual assault allegations against Harvey Weinstein, with one report claiming an NBC lawyer went so far as to threaten to smear Farrow if he continued his probe.
The New York Times spoke with Rich McHugh, who formerly worked as a producer with NBC's investigative unit. McHugh reportedly worked with Farrow during the months he spent looking into allegations against Weinstein while employed with the network, and told the New York Times that "the very highest levels of NBC" worked to stop Farrow from reporting out the story:
Mr. McHugh, 43, described NBC as "resistant" throughout the eight-month reporting process, a characterization disputed by the network. Last August, he said, it seemed that the network was no longer supporting the story.

"Three days before Ronan and I were going to head to L.A. to interview a woman with a credible rape allegation against Harvey Weinstein, I was ordered to stop, not to interview this woman," Mr. McHugh said. "And to stand down on the story altogether."

The producer would not disclose which executives had given him that direction. But by doing so, the network was, in his view, "killing the Harvey Weinstein story."
NBC President Noah Oppenheim told the New York Times that Farrow's reporting was not thorough enough for the network because he was unable to get a credible victim on camera. "The one we had the closest hope of getting, Rose McGowan, pulled out," Rich Greenberg, who headed the NBC News investigative unit, told the New York Times. "She'd never say Harvey Weinstein's name on camera with us." But McHugh says NBC still balked when Farrow presented them with an NYPD recording of Weinstein admitting to assaulting model Ambra Battilana Gutierrez, and still refused to pursue the investigation.
NBC News has been accused of missing multiple important sexual harassment stories under the leadership of chairman Andrew Lack, who, among other things, appeared to miss the sexual misconduct of former Today Show host Matt Lauer, who Lack fired in November.
G/O Media may get a commission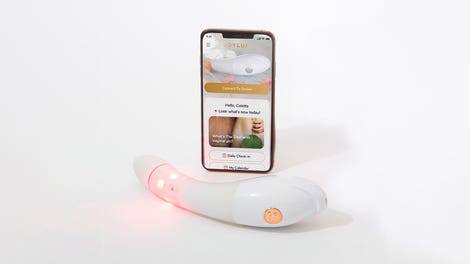 $50 Off
Joylux vFit Gold Device
Meanwhile, also on Thursday, the Daily Beast published a report claiming on of NBC's lawyers "threatened to smear" Farrow if he continued investigating Weinstein. According to the Daily Beast, Farrow told NBC there were eight women willing to speak on camera about being sexually assaulted by Weinstein; Farrow also presented network executives with the aforementioned NYPD recording. Oppenheim reportedly told Farrow the evidence was still insufficient, prompting Farrow to suspect Oppenheim sided with Weinstein, according to the report. (The network denies this.)
More chillingly, multiple sources told the Daily Beast that NBC News general counsel Susan Weiner "made a series of phone calls to Farrow, threatening to smear him if he continued to report on Weinstein." The network says the accusation is "[a]bsolutely false."
Farrow eventually got the piece published in the New Yorker, but not before New York Times reporters Jodi Kantor and Megan Twohey broke the story. All three were awarded the Pulitzer Prize this year for their investigations into Weinstein.