A CNN report published on Saturday found more than 50 instances of plagiarism in a 2012 book written by conservative television personality, now Trump's pick for a top national security position, Monica Crowley. The book in question, aptly titled What The (Bleep) Just Happened, argues that Barack Obama was a terrible president in his first term. Crowley will serve as Trump's senior director of strategic communications for the National Security Council.
What's immediately suspicious about the book, which was a New York Times bestseller published by a HarperCollins imprint, is that it contains no notes or bibliography. It's one of those details one would hope a giant publishing house or perhaps a book reviewer would notice, but at least CNN is finally on it.
Crowley's intellectual thievery is mostly egregious and includes copying several phrases word-for-word from Politico, the Wall Street Journal, the New York Post, the Associated Press, the New York Times, and Yahoo News.
Some of the plagiarized passages come from truly bizarre sources, according to CNN:
In the book, Crowley lifted an entire section on Keynesian economics from the IAC-owned website Investopedia.

In one instance, Crowley lists a variety of so-called "pork" items she claimed were part of the 2009 stimulus package. Many of the instances were copied wholesale from a conservative list of pork barrel spending, with some items dating back to the 1990s. Most of the copied instances were listed on a website for a podiatrist dating back to 2004.
G/O Media may get a commission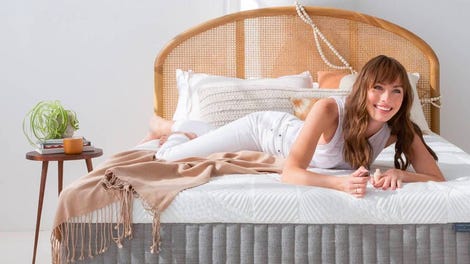 Sleep Sale
Sleep Sale - Brentwood Home
Trump's transition team told CNN they are standing by Crowley:
"Monica's exceptional insight and thoughtful work on how to turn this country around is exactly why she will be serving in the Administration. HarperCollins—one of the largest and most respected publishers in the world—published her book which has become a national best-seller. Any attempt to discredit Monica is nothing more than a politically motivated attack that seeks to distract from the real issues facing this country."
HarperCollins and Crowley did not respond to CNN's request for comment.
[via CNN]