Just as the world is acquainting itself with the incel movement–the "involuntarily celibate," many of whom, such as the Toronto killer Alek Minassian, regard women as sub-human hoarders of sex to which men are entitled–here's another mass murderer who was potentially lashing out against an ex-partner.

Investigators are uncovering details about the recently-apprehended Golden State Killer suspect, who allegedly murdered 12 people and raped at least 50 between 1976 and 1986. One of his victims has said that after he raped her in 1978, the killer repeatedly said "I hate you, Bonnie," possibly a reference to Bonnie Colwell, whose name appeared in an engagement announcement to suspect and former police officer Joseph James DeAngelo in a local paper in May 1970.
Colwell and DeAngelo did not marry, and instead DeAngelo was in what neighbors have described as a "toxic" marriage to Sharon Huddle and had three daughters throughout the years of the murder spree. He and Huddle have since separated.
On Thursday, retired investigator Paul Holes, who had been involved in the case, told The Mercury News:

Most certainly if he's making the statement, 'I hate you, Bonnie,' while he's attacking another female, he is what we call an anger retaliatory rapist...I do believe that's what happened here. I don't know what made him that way, but you've got to think Bonnie dumped him, he's not happy about that, he still had feelings for her, who knows? But something along those lines must have happened.
G/O Media may get a commission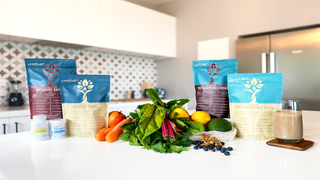 The murderer also frequently called out to "Mommy," per the Daily Beast:
"Nearly a dozen victims reported that he cried," wrote Michelle McNamara, in her best-selling book I'll Be Gone in the Dark. "He sobbed, they said. He stumbled and seemed lost. He whimpered in a high-pitched voice like a child. 'I'm sorry, Mom,' he wept. 'Mommy, please help me. I don't want to do this, Mommy.'"
The Golden State Killer repeatedly raped women in front of their partners. Bonnie Colwell has not yet been identified by news outlets.