Monica Lewinsky has long alleged that the treatment she received by those investigating President Bill Clinton in 1998 was frightening and unprofessional. And as an over 100 page report conducted in 2000 on the behavior of those officials that's just been released by the Washington Post online reveals, she's right.
"It was just like you see in the movies," Lewinsky said earlier this week during a speech at the Forbes 30 Over 30 Summit of being bombarded by lawyers from Kenneth Starr's Office of the Independent Counsel. "Imagine, one minute I was waiting to meet a friend in the food court and the next I realized she had set me up, as two FBI agents flashed their badges at me."
Lewinsky went on to tell her version of those events, as she has before:
Immediately following, in a nearby hotel room, I was threatened with up to 27 years in jail for denying the affair in an affidavit and other alleged crimes. Twenty-seven years. When you're only 24 yourself, that's a long time. Chillingly, told that my mother, too, might face prosecution if I didn't cooperate and wear a wire. And, in case you didn't know, I did not wear the wire.
G/O Media may get a commission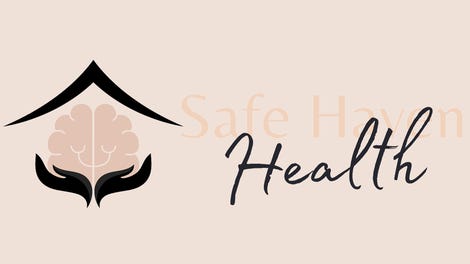 Addiction counseling
Safe Haven Health
That day was January 16, 1998. Lewinsky had already been involved in an investigation into whether Clinton had sexually harassed Paula Jones, which is when she'd signed that (false) affidavit. She was taken to this hotel room for 12 hours, and as the Washington Post has revealed, questioned primarily by Michael Emmick. A 2000 special counsel report into the possible misconduct of the OIC team present that day has found that while "no lawyer involved in the confrontation with Monica Lewinsky committed professional misconduct," Emmick "exercised poor judgment and made mistakes in his analysis, planning and execution of the approach to Lewinsky." The report goes on to expand the scope past Emmick, pointing out "that the matter could have been handled better by all of the OIC lawyers involved." (Lewinsky was definitely stressed out from the start; the report reveals that she said "go fuck yourself" to the officials after they approached her.)
At that point, Lewinsky had been represented by Frank Carter, though she would eventually be represented by William Ginsburg, a lawyer retained by her father. OIC lawyers were concerned that Carter was "complicit" in Lewinsky's lie in her affidavit that she and Clinton had not had an affair. They were skeptical of her when she said she wanted to talk to someone, specifically her lawyer, and suggested to her that she would get a better deal if she didn't.
All of this is general standard protocol in some respect; to protect themselves, the person being accused should say nothing, while those trying to get the information out of said person can only benefit from gaining as much information as possible without a lawyer present. But as this report explains, "The confrontation of Monica Lewinsky demanded a high standard of care and sensitivity" and Emmick "did not exercise the care required for his role in the confrontation." In fact, Lewinsky was given an impossible choice:
Boiled down to its essentials, that choice was: "full immunity, or call the lawyer you desire," but not both.
The report concludes that the OIC lawyers got caught up in the heat of the moment, and suggests that lack of leadership in the office was part of what lead to this situation being handled poorly. Not mentioned is the fact that this case was basically America's biggest political scandal since Watergate and that certain individuals who were involved (Kenneth Starr) had a clear political agenda to come to certain conclusions about Clinton.
The report cautions that blame should not be focused on Emmick himself, who "in this one instance, simply did not exercise the good judgment expected of federal prosecutors." But the facts still don't look good:
For nearly twelve hours, the OIC lawyers were in a hotel room with this hysterical but very focused young lady who, in spite of their successful efforts to discourage her from contacting Carter, resisted to the end their attempts to persuade her to cooperate.
In a particularly "gee, I hope not" moment, the report concludes that "the manner in which the confrontation of Monica Lewinsky took place on January 16, 1998, is not 'standard operating procedure' for federal prosecutors; nor should it be," and that the interrogation of Lewinsky was "poorly planned and executed and that it failed to be sensitive to important concerns about attorney-client relationships and a person's right to choose an attorney fee from government interference."
This report has been known about for some time, though as Ken Gormley wrote in his 2010 book The Death of American Virtue: Clinton vs. Starr, it has long been sealed from public view and Lewinsky herself reportedly never saw it, though she said she'd like to. (A FOIA filing by the Post brought it to the internet.) Gormley told the Post that having this report "finally vindicates that [Lewinsky's] version of events checks out." Vindication, just a few years too late.
Image via Daniel Zimmerman/Flickr