A hairstylist, incensed a former Trump of all people might ask her to perform a service for less than market value, has gone public with allegations that Donald Trump's ex-wife and his other daughter, Tiffany, have a strict budget for their hair and makeup at Donald's Inauguration.
The stylist says she exposed the mother-daughter pair to the press because she was "disgusted" by their "entitled behavior" that included asking her if they might pay her either $200 in cash or an invaluable sum in social media exposure in exchange for two blowouts.
The hair lady, Tricia Kelly, tells the Washington Post Maples "balked" at her costs, which included a $150 traveling fee.
"I was told they had a $300 budget for both of them for hair and makeup," Kelly tells the newspaper. Eventually they agreed on $200 for hair and $150 for makeup—until Maples' assistant asked if the stylists might do it for free in exchange for social media exposure.
"I was stunned," Kelly says she said. "I told them . . . I work for a fee, not for free." And that might have been it, had she not then gone to the press. Now, Kelly says the person who connected her with Maples is mad she opened her big mouth:
But after The Washington Post contacted the PR representative, Kelly received ominous messages from her client, who had first put her in touch with Maples' camp. "You are messing with the president of the United States," the Maples contact wrote her, adding that Maples was worried about her financial situation with Tiffany out of college, ending child-support payments from the president-elect. "She is used to a certain lifestyle and you don't understand that."
G/O Media may get a commission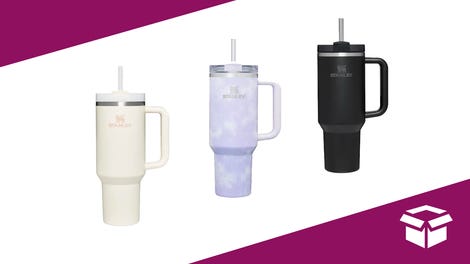 Up to 45% off
Stanley Cup Sale
Just make these ladies a DryBar appointment and let them use the leftover cash for a gel manicure and some Fireball shots—after all, he's only getting inaugurated once, right?