Paul Manafort, who worked on the Trump campaign from March until August 2016, secretly worked for a Russian billionaire with ties to Putin to advance Russian interests beginning during the Bush administration, the Associated Press reports. A U.S. official told the AP that Manafort is a primary subject of the U.S. intelligence investigation into the Trump campaign and Russian election influence; FBI director James Comey confirmed the existence of an investigation into whether the Trump campaign coordinated with Russia at a House Intelligence Committee hearing on Monday.
From the Associated Press:
Manafort proposed in a confidential strategy plan as early as June 2005 that he would influence politics, business dealings and news coverage inside the United States, Europe and the former Soviet republics to benefit the Putin government, even as U.S.-Russia relations under Republican President George W. Bush grew worse. Manafort pitched the plans to Russian aluminum magnate Oleg Deripaska, a close Putin ally with whom Manafort eventually signed a $10 million annual contract beginning in 2006, according to interviews with several people familiar with payments to Manafort and business records obtained by the AP. Manafort and Deripaska maintained a business relationship until at least 2009, according to one person familiar with the work.

"We are now of the belief that this model can greatly benefit the Putin Government if employed at the correct levels with the appropriate commitment to success," Manafort wrote in the 2005 memo to Deripaska. The effort, Manafort wrote, "will be offering a great service that can re-focus, both internally and externally, the policies of the Putin government."

Manafort confirmed that he worked for Deripaska, but claimed that his work for the oligarch "did not involve representing Russia's political interests" (Deripaska, the AP notes, has close ties to Kremlin interests). He also claimed that this is a "smear campaign."
G/O Media may get a commission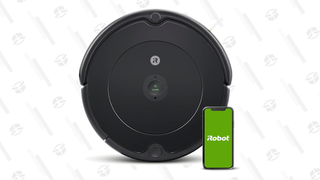 35% Off Black Friday Deal
iRobot Roomba 694 Robot Vacuum
The White House has been trying to downplay Manafort's connection to the Trump campaign, claiming he played a "very limited role"—an interesting tack, considering he ran the campaign for longer than Bannon did, from May to August 2016. He resigned following reports that Manafort and his deputy, Rick Gates, conducted a covert lobbying operation between 2012 and 2014 to sway public opinion in favor of Ukraine's then pro-Russian government; Manafort was recently accused of laundering payments from the now-disgraced party. The AP reports that Gates, who is also involved in running the America First Policies nonprofit, has been seen inside the White House "a number of times."
Allegedly hacked texts obtained by Jezebel, as well as a Daily Beast report from November citing multiple transition sources, have suggested that Manafort remained involved with the Trump campaign and later the transition team following his ouster; the AP reports that Manafort told a colleague this year that he continues to speak with Trump on the phone.
Manafort recently hired a crisis communications firm.