Personally I love living in a Batman movie, how about you?
Here's all the shit we couldn't cover today:
Erik Prince, Secretary of Education Betsy DeVos's brother and founder of notorious security company Blackwater (which was rebranded after its employees were criminally convicted for opening fire on Iraqi civilians in 2007), reportedly held a secret meeting in the Seychelles with United Arab Emirates officials and an unidentified Putin confidant prior to the inauguration in what the Post calls "an apparent effort to establish a back-channel line of communication between Moscow and President-elect Donald Trump." Prince, a Trump supporter and donor, has reportedly advised the Trump team on intelligence and defense matters; he also appears to be setting up a private army for China, which seems rather conflicting. A Seychelles official told the Post he didn't know of a meeting but "wouldn't be surprised," since "the Seychelles is the kind of place where you can have a good time away from the eyes of the media." [Washington Post]
Republicans in the Senate appear to have failed to gather enough Democratic support to avoid a filibuster, making it all but certain that Majority Leader Mitch McConnell will invoke the "nuclear" option and lower the threshold for confirming Supreme Court justices from 60 to 51 votes. Republicans are so sorry to destroy bipartisanship in the Senate and open the door for ideological extremists on the Supreme Court, but really, they have no choice! Except to put forward a less extreme nominee! But that would be crazy! [New York Times]
You gotta see Devin Nunes' yearbook photo. [Los Angeles Times]
Trump is "rebooting" the U.S. relationship with authoritarian Egyptian president Abdul Fattah al-Sisi, praising his "unique" personality. [BBC]
"My husband was the Republican, but we don't have to worry about him anymore," a 93-year-old Ossoff supporter in Georgia's sixth district told New York magazine. [New York]
The White House violated protocol by confirming Jared Kushner's trip to Iraq before he landed, and it remains a wonder to me that we are not all dead yet. [Washington Post]
Here are some tweets that the president was allowed to publish:
G/O Media may get a commission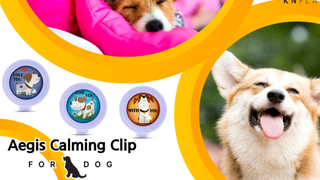 20% off
Aegis Calming Clip for Dogs
This has been Barf Bag.