While appearing on Ellen this week to promote, I don't know, himself, Andy Cohen was asked to play one of the most popular games from Watch What Happens Live, Plead the Fifth. For you unlucky people who don't watch the nightly talk show, Plead the Fifth consists of three probing questions asked by Cohen to his celebrity guest, who is "allowed" to "plead the fifth" to only one. (But really, they're famous and can do whatever they want.)
With the tables turned by Ellen DeGeneres, Cohen was asked a series of questions about his experiences hosting the long-running talk show. Has he ever hooked up with a celebrity guest? No. Has he ever hooked up with one of the show's guest bartenders? Yes. Has a celebrity ever not wanted to play Plead the Fifth? Yes. Who? Reese Witherspoon.
Cohen explained the situation delicately, saying:
"Reese Witherspoon, who I love, was freaked out by the game. Because I really didn't want her to completely freak out and walk off a live TV show, I think I wound up really bringing down the questions a little bit. It wound up being a very watered down game of Plead the Fifth."
This sounded vaguely familiar, so I looked up the episode in question, which was from 2015. Ah yes, 2015. That post-Wild, pre-Big Little Lies of Witherspoon's career. You know, the period during which she starred in the abysmal Hot Pursuit.
Witherspoon is noticeably uncomfortable in the clip, and Cohen's questions are noticeably (to use his phrasing) watered down. When asked what she thought of Ben Affleck's penis in Gone Girl (which she produced), she laughs unconvincingly for a while before saying, "Congratulations, Jen Garner." (Funny answer!) When asked what the weirdest thing she saw Joaquin Phoenix while filming Walk the Line, she pleads the fifth—but only because she doesn't "remember." (Sure, Reese.) Then, when asked when she lost her virginity, she shrieks and mulls over whether or not she should answer the question (Vergara tells her not to) before ultimately giving what was actually a perfect response: "a good age."
G/O Media may get a commission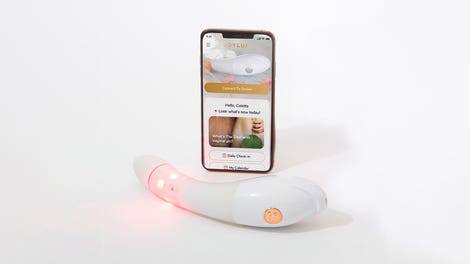 $50 Off
Joylux vFit Gold Device
Coupled with Cohen's anecdote (which, admittedly, wasn't even critical), that clip does nothing but reveal Reese Witherspoon to be a good sport. She didn't have to play that game, but did! Good for her. The most intriguing about Cohen's appearance on Ellen was actually the answer he chose to plead the fifth to, which had to do with a celebrity who repeatedly pretends to not know who he is, and who refuses to call him by the correct name.
It's a woman, she's 40-ish years old, and Cohen wouldn't name her. He can, however, always email me at bobby@jezebel.com