Reese Witherspoon and Jim from The Office have added to the growing criticism about the Oscars' lack of diversity.
Witherspoon voiced her concern over Facebook on Thursday, posting a statement and a link to a TIME article about the Academy's voting process. Noting that the problem is with the predominantly white membership, she writes:
I really appreciated this article in TIME on the lack of racial and gender diversity in this year's Oscar nominations.

So disappointed that some of 2015's best films, filmmakers and performances were not recognized...

Nothing can diminish the quality of their work, but these filmmakers deserve recognition. As an Academy member, I would love to see a more diverse voting membership.
The problem everyone already knew about is now being discussed on a much larger scale. It seems no one in Hollywood will be able to escape it. The diversity complaints are to the point now that more and more white actors are either being asked about it, or feel obliged to chime in with suggestions on how to change "the system."
During a press run for 13 Hours: The Secret Soldiers of Benghazi, John Kransinski called the Oscars lack of diversity "a huge shame" and "a big problem." "I think everyone has the right to be as upset as they are, because they should," he told the AP, before pointing to the larger issue.
G/O Media may get a commission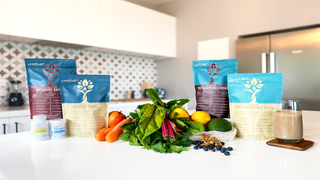 "But my feelings are beyond the Oscars. Though I think it's a shame, I don't know that they should be taking all the responsibility," he says. "I think in our industry and our business, it's really about looking to who's telling what story, who's being allowed to direct, who's being allowed to act in it, and I think that needs to change."
Page Six also reports that the Oscars are hustling to find black presenters to make up for its lack of color among nominees. A source says, "The Oscars are looking for a black celebrity to give out the Best Picture award. Names they are talking about include Oprah Winfrey and Morgan Freeman." Sweet.

#OscarsSoWhite will likely be a recurring topic at the Oscar's broadcast and red carpet, where attendees can awkwardly address Hollywood's whiteness. Certainly, Oscars host Chris Rock will find a way to do it.

---
Contact the author at clover.hope@jezebel.com.
Image via Getty