The Governors Ball Music Festival goes down in New York every June, one of the local festivals that marks the start of summer. Jezebel staff attended this weekend, and had many emotions.
Some of you, for legitimate reasons, might be considering never going to a festival ever in life. You're going to hate it, but do it anyway. I'd never been to a real festival like Coachella or SXSW before Governor's Ball because my patience levels are that of a two-year-old and I'm ill equipped to deal with huge crowds, shoving matches and mud on my Vans. While I love the idea altogether—a bunch of dope performances in one chill setting—the experience seemed like a headache. I prematurely rejected them, which I think is a healthy mindset to have. "This is my first real festival," I told a fellow writer. "This isn't even really a festival..." he said.
Not in the sense of Coachella, I guess. STILL. Since Governors Ball Music Festival was a literal hop-skip away and we had press passes, so I went. Walking across the bridge to Randall's Island with a throng of crazies, I already felt pangs of dread and dramatically tweeted this. It turned out okay. I did not have to sleep hippie-style. The good things:

1) The "complementary" kale-pineapple-tequila green juice in the Freeloader's section
2) Rae Sremmurd, aka "the livest motherfuckers in the world," according to Swae Lee. Unfortunately, the show stopped when Slim Jimmy injured his leg after falling off a speaker and onto a light. "Literally too turnt" was the corny joke I made. While being attended to on stage, he told everyone, "I'm not dead so y'all turn the fuck up, and some of y'all bad bitches hit us up." Both his partner and DJ, like concerned parents, said, "We always tell him stop doing that shit." Aw. What a beautiful thing. The show proceeded anyway with "Throw Some Mo" and everything I love about Rae Sremmurd.
G/O Media may get a commission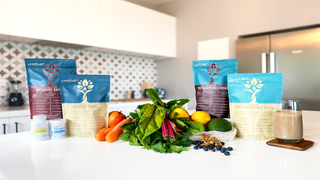 3) Charli XCX's striped zebra print outfit
4) The jalapeño corn dogs (not good: my stomach later that night)
5) Future, who had everyone sufficiently lit with "Tony Montana," "Honest" etc. Three girls in front of me went crazy for "Trophy" and one yelled "I love this song!" while body rolling. A beautiful thing.
6) Florence skipping the stage while howling the lyrics to "Ship to Wreck," et. al. The chick with the "Hug?" sign who crowd-surfed her way to the front and got a hug.
7) Drake, who partially achieved his agenda to prove he could rock a festival after all the Coachella hate. Dude got the job done, though the flow of his set threw me off—he felt the need to state a disclaimer for the "candles" portion. By the time he got to "Know Yourself," I was walking through the grass with my woes, headed home. —Clover Hope
---
After the last time I went to Gov Ball back in 2013, I swore myself that I would never return. That weekend, now known in the festival community as "Mud Bowl" (too affectionate of a nickname, I feel), began with a tropical storm, which turned the grounds into a swamp of knee-deep, reeking muck. It was rainy, it was cold, and the day was called off before the two acts I wanted to see could perform. Then, as the culmination of several traumatic events that followed as I tried to leave Randall's Island, I ended my night—yes, this is jarring—soaked in a stranger's blood at a Bronx subway station. (I would love to be able to give you more details, but, alas, parts of the story remain a mystery, even to me.)
So what did it take to make me renege on my vow and return to Gov Ball two years later? Not a lot, it turns out. All I needed was nice weather, the offer, and—most importantly—the chance to see Weird Al, the hardest working man in show business.
I say this with complete seriousness: Weird Al Yankovic is one of the most versatile and talented performers working in music today, a fact that was completely confirmed by watching him play to a stoked crowd of hundreds at Gov Ball this Sunday. The audience featured a diverse mix of ages and backgrounds, everyone united by the fact that they were all having the best time of their fucking lives. Weird Al, for as dorky as the art of parody can be, is a true lover of music and language and his remarkably skilled at using both. "That is just so fucking hot," slurred a 20-something drunk girl during his performance of "eBay." And it was. Everyone agreed.
Gov Ball, like humanity, has been redeemed by Weird Al. —Madeleine Davies
---
I went for Sharon Van Etten. Her 2014 album Are We There pushed me from casual listener to serious fan; it's a near-perfect breakup album that teeters, naturalistically, from one end of the emotional spectrum to the other. I hadn't seen her live before, and wasn't sure what to expect—her voice doesn't have the kind of tone you'd automatically assume would work well in a live performance. But holy shit, she was good.
"Never in a million years did I think I'd have the same show day as Bjork," Van Etten told the (fairly stoned) crowd, her understated bowl cut that's caused me to rethink bowl cuts blowing in the wind. Her performance was low-key, with minimal crowd banter; her loose, easygoing stage presence only served to underline a consistent delivery of clean, bright vocals and satisfyingly fierce guitar riffs. "You're an angel!" yelled one of the surprisingly numerous bros clustered towards the front of the stage. They knew all the words. —Ellie Shechet
---
I love Governors Ball—I was blessed enough to miss the year it poured, which also meant missing Kanye debuting Yeezus tracks, so win-lose. But I love that it is a New York festival that is actually in New York and not New Jersey, that it is on an island with grass and not in a parking lot or pier somewhere, that its line-ups in general tend to be pretty diverse and women are featured more than your average.
I missed most of what I really wanted to see courtesy Actual In-Office Work and various life problems, but:
—I was most disappointed in Drake, whose charisma onstage was almost anti-charisma, if that makes sense—he mimed all the motions of being "charismatic" and it was almost totally believable, but not quite. Musically, I like many of his songs and have been listening to all of it from the beginning, so I don't know how it just hit me during this concert how monotone his rap voice is, oppressively so. Plus, he kept shouting out New York City in a way that was unbecoming, and called to mind Tom Jones in Las Vegas or, as my colleague Jia put it, "a cruise ship director."
—So, then, it was surprising when I sauntered over to watch Atmosphere, mostly for early 2000s nostalgia reasons, and found them great? Is this generational? No, no, I love Young Thug and them.
—Little Dragon is incredible on record, but I've never found them compelling live, either. They're also technically great—never off key, never off time—but I always find myself wanting more synths or a drum machine to ramp it up. Yukimi Nagano has the best voice, though, and she was also wearing the most perfect stage outfit of the festival.
—Actually, no; Björk's outfit was the best, but she already has an unfair advantage. I kept thinking about how her children must have been so excited when they were younger to know their mom would emerge dressed up as a swan or a dragonfly or any number of cyborgian woodland creatures. She was with a mini-orchestra but "Army of Me" sounded the best songwise because of sub-bass. This time she was dressed like a butterfly.
Also, the coolest girl in the audience was the "Weird Al is so fucking hot girl," and Weird Al was the best thing I saw.
Until next fest!
---
Contact the author at julianne@jezebel.com.