We're handing out the awards for today's best comments, and booing the worst!
• Best Comment Of The Day in response to Lady Gaga Is Now The Queen Of Twitter:
Spike Lee- Ima let you finish, but Kanye West had the best bashing of a president for terribly handling a natural disaster that happened to disproportionally affect a lower income/marginalized American community quote of all time!!! ALL TIME!!!
• Best Comment Of The Day in response to No Gay Couples Make The Cut For Today Show Wedding:
But everyone knows the gays don't actually love each other! Love is only something heterosexuals have; the gays are all into lust and orgies and goodness knows what all, and I would say more but delicate ears should not be offended.
• Best Thread Of The Day in response to The Snuggie Meets The Macarena — And Jesus Wept.:
In honour of crappy 90s tunes.

Who let the Snugs out?

Baby one more snuggie!

Snuggie No. 5!
Plus all the hilarious Snuggie-related titles that follow.
• Worst Comment Of The Day in response to Caster Semenya, As Misunderstood By A Very Sore Loser: "That black dude is a chick?"
G/O Media may get a commission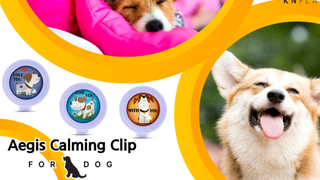 20% off
Aegis Calming Clip for Dogs


Reminder: Rather than emailing us your daily comment nominations, we'd like you to submit them in the tips box at the top of the page. So send us your nominations via that box — complete with the outstanding comment's URL — and tag your nomination #cotd. (Replying to a comment with "#cotd" does not work.) From here on out, we'll mine through the brilliance via the Comment of the Day tag page.
EXCITING NEW FEATURE: We've set up a #trollpatrol page where you can report comments that you feel the editors/mods should be aware of. Try not to respond to/approve/promote trollish comments in the threads — instead, just post the comment on the #trollpatrol page, the same way you'd post a comment on #groupthink or on the #cotd page, and the editors/mods will take care of it.
For meetups, use the meetup tag page!
Oh! My God! I Miss You" />