Today's best comments are here!
• Best Comment Of The Day in response to The Skinniest Women Get The Fattest Paychecks:
My body has curves so it doesn't earn figures.
• Best Comment Of The Day in response to Young Folk Really Don't Know Where Babies Come From:
The study also showed that nearly 15% of young adults surveyed would buy or have bought in the past a bag of magic beans. As one respondent put it, "You know, to grow a baby garden."
• Best Comment Of The Day in response to On Christine O'Donnell Being "You," And Sarah Palin Being "President":
Sarah worked really hard on that Facebook post and now she's totally not going to use it because you wouldn't stick up for her!

Is it just me or does this sound like middle school?
• Best Comment Of The Day in response to Grown Woman Posed As Boys To Date Teen Girls:
That "Lesbians who look like Justin Bieber" meme just got ten times creepier.
• Best Comment Of The Day in response to Sex Writing Is Only Cheap If You Make It That Way:
What would Davies' inspiration, sex-columnist extraordinaire Carrie Bradshaw, write if she were in this sitch?

"Did I let my slutty literary box trap me into this 'slutty literary box'? I couldn't help but wonder."


Reminder: Rather than emailing us your daily comment nominations, we'd like you to submit them in the tips box at the top of the page. So send us your nominations via that box — complete with the outstanding comment's URL — and tag your nomination #cotd. (Replying to a comment with "#cotd" does not work.) From here on out, we'll mine through the brilliance via the Comment of the Day tag page.
Use #trollpatrol to report comments that you feel the editors/mods should be aware of. Try not to respond to/approve/promote trollish comments in the threads — instead, just post the comment on the #trollpatrol page, the same way you'd post a comment on #groupthink or on the #cotd page, and the editors/mods will take care of it.
G/O Media may get a commission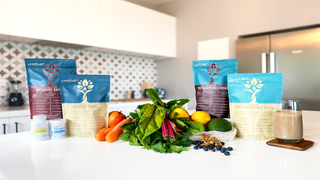 For meetups, use the meetup tag page!
Oh! My God! I Miss You" />