Today's best comment are here!
• Best Comment Of The Day in response to Vampire Bill Puts Sookie On Hold:
In related news, Senate puts Vampire Bill on hold.
• Best Comment Of The Day in response to John Lennon's Rant About Yoko's Laundry:
Oh yeah, I'll tell you something
I think you'll understand
When you do my laundry
please wash my whites by hand
• Best Comment Of The Day in response to Alcoholic Chocolate Milk Destined For Cafeteria Smuggling:

You tryin' to muscle in on my racket? Look, you're still wet behind the friggin' ears so I'll just tell it to ya straight. Get outta my way or you'll be sleepin' with the fishes, capiche?

You're a good woman Lunchlady Sandy, but don't lemme catch you nosin' in on my business again.


Reminder: Rather than emailing us your daily comment nominations, we'd like you to submit them in the tips box at the top of the page. So send us your nominations via that box — complete with the outstanding comment's URL — and tag your nomination #cotd. (Replying to a comment with "#cotd" does not work.) From here on out, we'll mine through the brilliance via the Comment of the Day tag page.
Use #trollpatrol to report comments that you feel the editors/mods should be aware of. Try not to respond to/approve/promote trollish comments in the threads — instead, just post the comment on the #trollpatrol page, the same way you'd post a comment on #groupthink or on the #cotd page, and the editors/mods will take care of it.
G/O Media may get a commission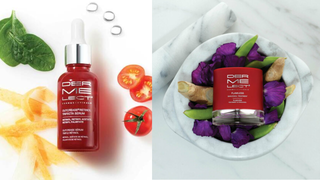 Save $19
Retinol Renewal Kit
For meetups, use the meetup tag page!
Oh! My God! I Miss You" />