Today's best comments are here! Prepare to be dazzled.
• Best Comment Of The Day in response to California Bill Would Crack Down On Paparazzi: "I hope this doesn't pass because I just bought my kid the Lil' TMZ kit and mama needs a new Chanels bag."
• Best Comment Of The Day in response to Craigslist Killer Lends Urgency To Campaign Against "Adult Services": "If Craigslist shuts down its adult services section, the sex traffickers will just move to Etsy."
• Best Comment Of The Day in response to Leave Mariah Carey's Uterus Alone:
Maybe we should start replying to intrusive pregnancy questions with equally offensive questions.

"How's your colon right now - full of shit?"

"Got some blue balls? Maybe you need to release your sperm sac, bud."
"Is that milk in your boobs or are you just happy to see me?"
• Best Comment Of The Day in response to Frances Bean Lashes Out At Mom Courtney Love:
How can anybody tell what Ted Casablanca is ever saying? His columns are all "Hunky Himbo hunkered down with Sassy Sec on Saturday. They noshed on noodles and talked turkey. Guess who don't sue!" And from that we are understand that Barack and Hillary met for dinner and discussed the drawdown of troops from Iraq. He's incomprehensible.


Reminder: Rather than emailing us your daily comment nominations, we'd like you to submit them in the tips box at the top of the page. So send us your nominations via that box — complete with the outstanding comment's URL — and tag your nomination #cotd. (Replying to a comment with "#cotd" does not work.) From here on out, we'll mine through the brilliance via the Comment of the Day tag page.
EXCITING NEW FEATURE: We've set up a #trollpatrol page where you can report comments that you feel the editors/mods should be aware of. Try not to respond to/approve/promote trollish comments in the threads — instead, just post the comment on the #trollpatrol page, the same way you'd post a comment on #groupthink or on the #cotd page, and the editors/mods will take care of it.
For meetups, use the meetup tag page!
G/O Media may get a commission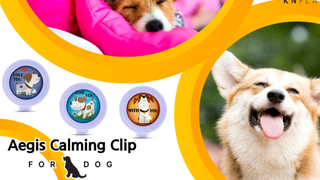 20% off
Aegis Calming Clip for Dogs
Oh! My God! I Miss You" />