It's Friday! Let's kick off the weekend by applauding today's best comments, and thoroughly mocking the worst.
• Best Comment Of The Day in response to Robin Wright Joins Girl With The Dragon Tattoo: "One of my pet peeves in the series is Blomkvist's lady-killing ways and random sex scenes, but it makes a world of difference if Blomkvist is Daniel Craig. Then it's ART." • Best Comment Of The Day in response to Library Pulls Queer Anthology, Leaves Joy Of Sex: "Well yeah. We obviously can't have our kids getting ideas from evil books that make them do things. Remember how a few years ago, all of the kids read those blasted Harry Potter books and then became magical? Remember how everyone read The Boxcar Children and then ran away to live inside of an abandoned train and then began solving mysteries? If they read this book, they'll become insta-gay." • Worst Comment Of The Day in response to Who The Hell Is Sean Penn To Criticize Wyclef Jean?: "Keep electing Haitian people to lead your country, Haiti, we all know how well it turned out for the past 206 years..."


Reminder: Rather than emailing us your daily comment nominations, we'd like you to submit them in the tips box at the top of the page. So send us your nominations via that box — complete with the outstanding comment's URL — and tag your nomination #cotd. (Replying to a comment with "#cotd" does not work.) From here on out, we'll mine through the brilliance via the Comment of the Day tag page.
For meetups, use the meetup tag page!
G/O Media may get a commission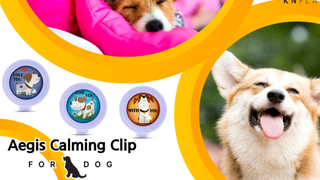 20% off
Aegis Calming Clip for Dogs
Oh! My God! I Miss You" />