It is a truth universally acknowledged, that today's best comments are delightful.
• Best Comment Of The Day in response to Black Principal Runs School With Segregated Class Elections:
Black King, White King, Black Queen, White Queen? It's homecoming, not chess! If we, as a nation, allows this to continue, then we're all pawns of racism and should feel rooked.
• Best Comment Of The Day in response to 20 Inane Things Heidi Montag Loves:
I love this post! I love America and the freedom to read Jezebel. I love Tracie. I love my cats because they live in America and I love the army because they protect my cats while I read Jezebel, and I love food! I love days that end in Y too because in America on days that end in Y me and jesus can read Jezebel. LOVE YOU LOVE LIFE LOVE GUNS AMERICA AND FREEDOM.
G/O Media may get a commission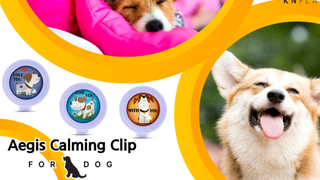 20% off
Aegis Calming Clip for Dogs
• Best Comment Of The Day in response to The Legality Of Teresa Giudice's $60K Post-Bankruptcy Spending Spree:
Upon my honour! One is in need of a fair amount of furniture and accompaniments when one practices in the table flipping trade. " — Pride & Pre-Giudice
• Best Comment Of The Day in response to Bristol To Get Truly Weird On DWTS:
The only way this might be interesting in a non cringeworthy way will be if she shows some spark of rebellion against her mother. Like that time she said abstinence wasn't realistic, but has since been Ms. Abstinence.

Maybe they can choreograph The Abstinence Dance for her. It will involve her and her partner on opposite sides of the dance floor, each holding Bibles. They will gradually get closer, circling each other warily, as tension mounts. Then they will drop the Bibles and dance together for 15 seconds, and it will be fast and sloppy and result in low scores and/or pregnancy.

Or The Lamestream Media Dance, which is interrupted by a man in a Keith Olbermann mask kidnapping Bristol and taking her away, until she is rescued by Dancing Jesus.

The worst part for me is picturing Sarah Palin in the audience every damn week. This used to be one of my favorite guilty pleasure shows.
• Best Comment Of The Day in response to Officials Find Tiger Cub Smuggled Amongst Stuffed Animals:
Police are on the lookout for the alleged smuggler. They have released a composite sketch of the suspect:



Reminder: Rather than emailing us your daily comment nominations, we'd like you to submit them in the tips box at the top of the page. So send us your nominations via that box — complete with the outstanding comment's URL — and tag your nomination #cotd. (Replying to a comment with "#cotd" does not work.) From here on out, we'll mine through the brilliance via the Comment of the Day tag page.
EXCITING NEW FEATURE: We've set up a #trollpatrol page where you can report comments that you feel the editors/mods should be aware of. Try not to respond to/approve/promote trollish comments in the threads — instead, just post the comment on the #trollpatrol page, the same way you'd post a comment on #groupthink or on the #cotd page, and the editors/mods will take care of it.
For meetups, use the meetup tag page!
Oh! My God! I Miss You" />