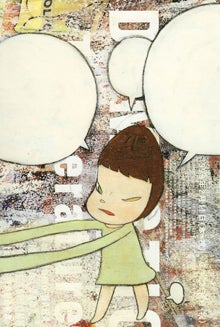 The best comments of the day just want a hug:
Best Comment Of The Day, in response to Study: Teens Who Post About Sex More Likely To Have It: "Other warning signs your teen might be considering sex: They are between the ages of 13-19." • Best Comment Of The Day, in response to Family Feud: When Kids Break Up With Their Parents: "My mom and I are on a break since I found out she's been smothering other people." • Best Comment Of The Day, in response to Chely Wright On Hiding Her Sexuality: "I Was Ready To Take My Own Life": "I was there. I know that moment - taking inventory of one's life, determining who you wanted last words for, who would receive what stuff...I was in a conservative small town in Montana, married to a man everyone loved, and could not fathom the idea that coming out would do anything good. This story, her story, is so important. I did come out, and the world didn't implode. I may have lost some people, but my life is much more beautiful and complete than I had ever felt. Thanks for coming out Ms. Wright!"
Reminder: If you see a great, funny, insightful, eloquent (or awful) comment, nominate it! Email the comment and the timestamp link to the left of the comment to Hortense at commenters@jezebel.com.



Meetups? Use the meetup tag page!


Oh! My God! I Miss You" />