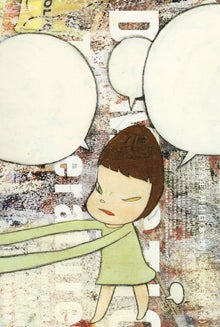 Today's best comments are obviously amazing! Obviously!
Best Comment Of The Day And Starter For A Completely Awesome Thread, in response to —Sarah Palin: "Obviously, sometimes I never knew that I was sleeping with my mom. Obviously! — Oedipus" • Best Comment Of The Day, in response to Girl...Power?: "I couldn't help but wonder… If the forces of post-industrial capitalism melded with the long-established trappings of performative femininity, but were marketed as "empowerment," would—OMGSHOEZ!!!1!11!!" • Best Comment Of The Day, in response to Scott Baio's Online Meltdown: A Complete Timeline: "What a cute lesbian! Is she single?"
Reminder: If you see a great, funny, insightful, eloquent (or awful) comment, nominate it! Email the comment and the timestamp link to the left of the comment to Hortense at commenters@jezebel.com.



Meetups? Use the meetup tag page!


Oh! My God! I Miss You" />