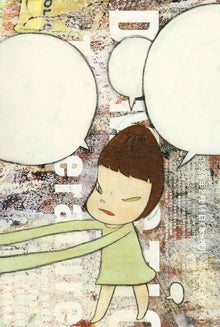 Today's best comments rule. Literally.
Best Thread Of The Day, in response to Hitler's Favorite Little Girl: "Team Cake can't catch a break, can it?" You say: "Not until someone publishes Pie With Stalin." And: "Napoleons have already been ruined by their name." And: "Making me rethink my love of Caesar salads." And: "I'm waiting for Biscotti With Bin Laden." And: "We can do a whole series! My Potluck With Pol Pot. French Toast With Franco." And: "Sausalitos With Hirohito."
Reminder: If you see a great, funny, insightful, eloquent (or awful) comment, nominate it! Email the comment and the timestamp link to the left of the comment to Hortense at commenters@jezebel.com.



Meetups? Use the meetup tag page!


Oh! My God! I Miss You" />