On Wednesday, embattled Chicago Mayor Rahm Emanuel spoke publicly about the fatal police shooting of Laquan McDonald inside the Chicago City Hall Chambers, while locals protested outside its doors, some of whom were reportedly frustrated that the speech—which was intended to be open to the public—was overcrowded due to guests invited by the administration.
Emanuel, whose team of officials put off discussion of 17-year-old McDonald's fatal shooing for a full year, apologized to the city for his part in the civil rights and police violence explosion, according to the Chicago Tribune.
"If we're going to fix it, I want you to understand it's my responsibility with you," Emanuel said in a rare speech to the full City Council. "But if we're also going to begin the healing process, the first step in that journey is my step, and I'm sorry."
In recent weeks, the mayor's fired Police Superintendent Garry McCarthy, invited a Department of Justice investigation into the death of McDonald (reversing his initial opposition to that call), and Chicago Police Officer Jason Van Dyke who shot McDonald 16 times has been charged with first degree murder. Of course this is America, so Van Dyke is currently out on bail initially contributed to by the public.
As Emanuel described the situation in Chicago as "a defining moment on the issues of crime and policing," he did not detail any specific plans for re-organizing the Chicago Police Department specifically. Instead he announced a task force comprised of five people to weigh in on police reforms due to the McDonald shooting and publish their recommendations in March.
G/O Media may get a commission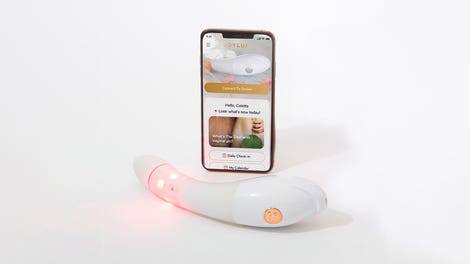 $50 Off
Joylux vFit Gold Device
Emanuel also said that many Chicagoans don't trust the police and there are too many guns on the street, adding that it's the "elected officials and community leaders" responsibility to regain local trust and "change the narrative."
"Nothing, nothing can excuse what happened to Laquan McDonald," Emanuel said. "Our city has been down this road before. We have seen fatal police shootings and other forms of abuse and corruption. We took corrective measures but those measures never measured up to the challenge."
At times, attendees reported, he spoke emotionally—though whether that emotion was well-received is a different story.
Emanuel added that "no officer should be allowed to behave as if they are above the law" and confirmed that there is a code of silence among CPD that protects those that do.
ABC7 Chicago reports that many who protested Emanuel in City Hall's corridors aren't satisfied with his words nor his decision to fire anyone other than himself. They felt Emanuel's speech was "nothing but spin" and he still must answer questions like 'What did you know about the McDonald shooting and when did you know it?' The mayor conveniently didn't mention either of those topics nor the suppression of McDonald's shooting video for 13 months during his speech.
Further against Emanuel are scheduled to take place this week.
---
Contact the author at Hillary@jezebel.com.
Image via Getty.