We have never deserved Michelle Obama: it's a truth made more certain with each passing day. And we've been reminded anew by two grotesquely racist officials in West Virginia who recently referred to her as an "ape in heels."
According to the Washington Post, the hateful comments were exchanged on Facebook between two female officials from Clay, West Virginia, a small town outside Charleston. Pamela Ramsay Taylor, the now-former director of Clay County Development Corp., celebrated Donald Trump's victory—and Melania Trump's imminent position as FLOTUS—with the following remarks:
"It will be so refreshing to have a classy, beautiful, dignified First Lady back in the White House. I'm tired of seeing an ape in heels."

In response, Clay's mayor, Beverly Whaling, commented, "Just made my day, Pam."
G/O Media may get a commission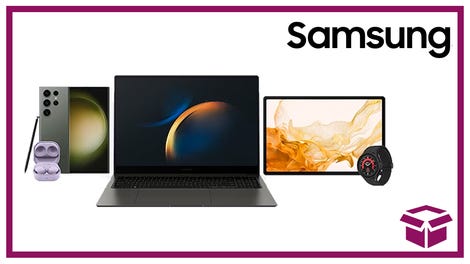 24 hour deals
Discover Samsung - Daily Deal
Eventually, it must have occurred to someone that airing one's flagrant racism is a bad look, especially for a town official. But by the time the comments were deleted, they had been captured via screenshot and shared across social media. By Monday afternoon, an online petition was circulating, demanding that both women be terminated.
The Facebook pages belonging to both Taylor and Whaling are no longer accessible, and both women have purportedly apologized. Whaling has also issued a statement to the Washington Post:
"My comment was not intended to be racist at all...I was referring to my day being made for a change in the White House! I am truly sorry for any hard feelings this may have caused! Those who know me know that I'm not of [sic] any way racist!


...

Again, I would like to apologize for this getting out of hand!"
Taylor, who has been removed from her directorial position, has told local news stations that "hate crimes" are being perpetrated against her in the form of public response. Moreover, she says that death threats have been directed at her children, and that she has received them too. She intends to file lawsuits against everyone she believes to have either slandered her or printed libelous comments.
Clay County is an overwhelmingly white spot on the United States map. Only two-tenths of one percent of the population is African American, and over 75 percent of those who cast a ballot last Tuesday voted for Donald Trump. We can make an educated guess who both Taylor and Whaling supported.