After a certain point, you almost have to admire how committed Republicans are to defending and enforcing their racism. Arizona state Rep. David Livingston, R-Peoria, has sponsored a bill that he says will encourage insurance companies to translate policies "into multiple languages for the benefit of consumers." However, in reality, HB 2083 would invalidate any non-English version of an insurance contract, even if the two versions conflict, AZ Central reports.

This means that, if this bill becomes law, a non-English speaker signing a life insurance policy in Spanish would be legally obligated to honor only the English version of that contract—even if a mistranslation changed her contract's meaning. The bill effectively protects insurance companies at the expense of non-native speakers, whose non-English contracts would be meaningless if this bill passes into law.
This, right here, is how racism is institutionalized and becomes systematic. Current state law stipulates that non-English versions of insurance contracts must be identical to their English counterparts, including "a sworn statement signed by the translator attesting that the translation is identical in substance to the English document." So why would this law expand opportunities for insurance companies (or, as Republicans spin it, help consumers)?
Because it offers insurance companies protection against litigation from anyone who sues over mistranslations (therefore also, Democrats fear, deincentivizing accuracy in translations). Democrats have objected to the bill, with Tempe Rep. Athena Salman raising the concern "that we're creating structural barriers that are going to impact people," and Rep. Isela Blanc worrying that, if signed into law, HB 2083 would "effectively overrule Department of Insurance regulations that require all non-English documents used to sell insurance be accurately translated," according to Pinal Central. Living United for Change in Arizona executive director Tomas Robles told the House Banking and Insurance Committee panel it was "a very prejudiced and racist bill."
Nationwide Insurance, which supports the bill and currently only offers insurance policies in English, says HB 2083 will help the insurance company expand its reach. "We are not looking to do anything other than provide an extra customer service to clients and customers who potentially don't speak English or may not be comfortable with English," Nationwide Insurance lobbyist Daniel Romm told the panel.
G/O Media may get a commission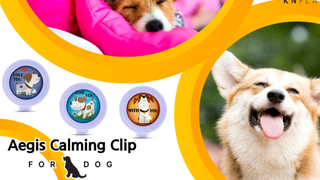 20% off
Aegis Calming Clip for Dogs
This is, unsurprisingly, the same outlook Republican proponents have. "It's going to provide more options for consumers,'' said Rep. David Cook, R-Globe, and with more insurance offerings for non-native speakers, it "may lower their costs and rates.''
But some of Cook's peers are more transparent about their ugly reasons for backing of the bill. "We spend hundreds of millions of dollars every year in the public school system for English language learning,'' Rep. Mark Finchem, R-Oro Valley said ahead of the vote. "Everybody's given an equal opportunity to learn the language so that when it comes time for them to be an adult and look through a contract and understand what they're signing up for, they have a clear understanding of what that is, what the words mean.''
Meanwhile, Rep. Paul Mosley, R-Lake Havasu City, went with the "I'm not racist, I just think white people are better!" defense:"I don't see this as being racist," he said. "We live in America, and in America, we speak English."