Are you going to watch Donald Trump spew some racist lies tonight? May I suggest you watch something else that will likely be more entertaining as well as enlightening?
Here's all the shit we couldn't cover today:
Nothing to see here, just a story about Trump wanting to declare a national emergency to build a border wall, excuse me, steel slats. In response, House Judiciary Committee chair Jerry Nadler, perhaps preparing himself for the season premiere of Game of Thrones, said, "We will oppose any effort by the president to make himself a king and a tyrant. The president has no authority to usurp Congress's power of the purse." [Washington Post]

In related news filed under "Medieval Times," Paul Manafort has gout, which we learned from documents that were submitted by his defense attorneys in federal court. [Twitter]
Also, since Manafort's attorneys didn't adequately redact details in the court filings, we also learned that he lied about sharing polling data with an alleged Russian intelligence operative. Oops! [Associated Press]
Natalya Veselnitskaya, the Russian lawyer who met with the Trump campaign in 2016 after Don Jr. was promised damaging information on Hillary Clinton, has been charged by federal prosecutors in a money laundering case. [CNN]
Here are some tweets the president was allowed to publish:
G/O Media may get a commission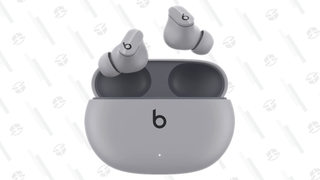 This has been Barf Bag.