Rachel Weisz doesn't care about a woman James Bond and, honestly, neither should any of us!
There's been some chatter recently about who the next James Bond might be and whether or not he will be yet another English white man. Idris Elba has been a fan favorite, though he himself has said that the next Bond should be a woman. Suddenly Helen Mirren was being asked if she would play the character (to which she replied "I'm too old.")
But in a new interview with The Telegraph actor Rachel Weisz said that she doesn't think James Bond should even be a woman. Instead, she thinks women should be getting their own original stories. Weisz said:
[Fleming] devoted an awful lot of time to writing this particular character, who is particularly male and relates in a particular way to women. Why not create your own story rather than jumping on to the shoulders and being compared to all those other male predecessors? Women are really fascinating and interesting and should get their own stories.
Hear! Hear!
I don't want to hate on the recent push to reboot movies and TV shows, like Ghostbusters and Ocean's 8, with all-female or more diverse casts because then I feel like I'm feeding the MRA trolls. And also I love that both of them exist! But we can't forget that the better alternative is to support original stories for women. They're harder to sell, and maybe don't carry the glam name recognition (read: male audience-approved) of the Bond franchise, but the solution for getting more complex roles for women on and behind movie screens shouldn't always be "we must cast a woman in a traditionally male role."
G/O Media may get a commission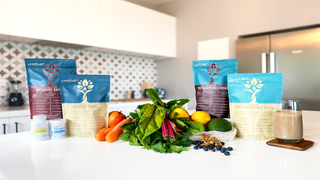 And in the case of James Bond, despite the fact that he is an iconic British character, he hasn't exactly been the most progressive, as Weisz points out. If a womanizing, gadget-toting sexpot in a tuxedo is what the people want, perhaps someone can build her from the ground up on her own terms. Or you can just watch Atomic Blonde?