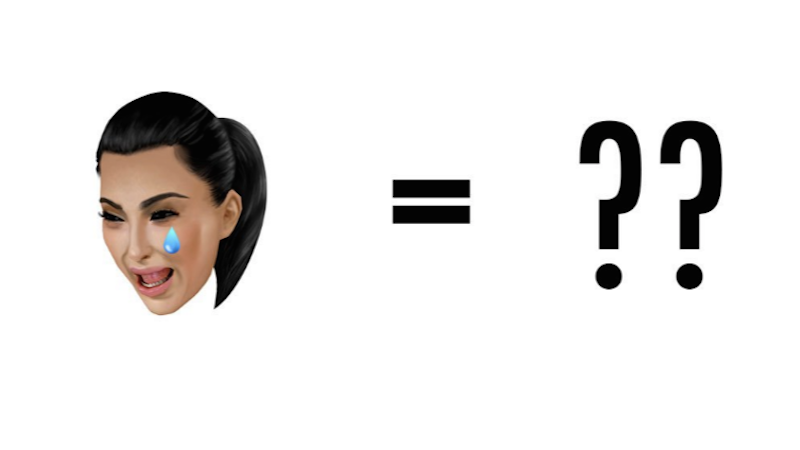 a) Sarah McLachlan dog commercial.
b) Realization that Anthony Weiner isn't the only one.
c) I was emotional about having a baby with Kanye while I was still married to Kris.
---
a) Can't remember the last time I was carded at a bar.
b) The crushing futility of life.
c) My family was picking on me during a family trip.
---
a) Automated customer service.
b) Calculated how many "good summers" I have left.
c) I just found out I would be nude in a magazine where I was told I would be covered.
---
a) "Your address is outside this restaurant's delivery radius"
b) Broken bone.
c) I lost one of my diamond earrings in the ocean.
---
a) Ennui.

b) Pet insurance.
c) I got scared right before ziplining.
For answers, please Venmo me whatever you can afford, using the Kimoji crying face in the description box. Or go here.