Queen Sugar, adapted from Natalie Baszile's novel by Ava DuVernay and executive produced by Oprah Winfrey, debuted last night on OWN. A second episode airs tonight, as part of a two-part premiere, and I'm so impatient I can barely stand it.
At first glance, Queen Sugar's set-up appears soapy, almost like you'd expect a Southern Louisiana Dynasty: Three siblings who've taken divergent paths in life inherit their father's sugarcane farm outside New Orleans. Charley Bordelon West (Dawn-Lyen Gardener) is a high-powered basketball player's manager and wife who plays the role of consigliere to the team; Nova Bordelon (Rutina Wesley) is an activist and journalist with a sideline in marijuana; Ralph Angel Bordelon (Kofi Siriboe) is trying to raise a son on his own having just gotten out of prison, and we see him pull off a robbery within minutes of meeting him.
But rather than opening on the phone call that their father has passed, cutting to the funeral and immediately wading into the aftermath, Queen Sugar takes its sweet time, devoting this first full hour to introducing its protagonists as complex, fully realized individuals.
We see Nova working as a force in her community, bringing healing, warmth, and a joint to an ailing elderly woman and wrangling one of the dealers she supplies into attending a community march. (Oh, and she's having an affair with a married white cop.) We watch Ralph Angel, wound tight with anxiety, attempt to pull off the perfect birthday party for his five-year-old son Blue. And we watch Charley's life unravel when her husband is caught on a video footage implicating him in what's a sordid sex scandal at best, a gang rape at worst. Initially so cool and collected, she proceeds to walk right onto a basketball court mid-game and begins screaming at him, demanding to know, "What did you do? What did you do?" It's dramatic and it's real as hell.
We also meet the Bordelon patriarch, Ernest (Glynn Turman), a proud man who wants Charley's help with the farm—but her counsel and her savvy, not her money, even though he's in worse financial shape than his family realizes. And the slow burn approach means that—rather than the mere plot device he might be in a more conventionally dramatic show—by the time Ernest actually breathes his last, it's tear-jerking. And the fact that Charley doesn't quite make it to the hospital in time to say goodbye is devastating. And we've only known these characters an hour, at this point!
G/O Media may get a commission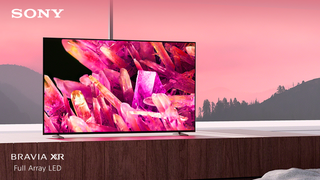 $400 off
Sony 55 Inch 4K Ultra HD TV X90K Series
Meanwhile, the whole show is absurdly gorgeous. South Louisiana films beautifully and especially so in the hands of DuVernay, who directed the first two episodes.
And I'm just really not sure how I'm supposed to wait for the second one, tonight.