Rumor has it that Her Majesty Queen Elizabeth of England could use a hand. A pair of hands, actually. On the Official Website of the British Monarchy, one will find a job listing for a position known as "General Catering Assistant (Wash-up)." Your mission, should you choose to accept it — er, be chosen to accept it:
You will join the team responsible for maintaining the cleanliness of the Staff Restaurant, wash-up areas and equipment in accordance with the Health and Hygiene Regulations to ensure the smooth operation of the Staff Restaurant.
Location? Buckingham Palace. But you must be "happy to travel and work at other Royal residences in the UK and at weekends." (Therefore you must not ask, "What is a week-end?") Salary? £14,200 a year — roughly $22,775. There's a chance you will be handling shitloads of fine china that absolutely must be washed by hand, but the ad insists you have a "flexible and willing attitude."
As David Kiefaber at AdFreak puts it: "I think that's code for 'Be willing to make a pittance cleaning up after people who get paid not to work.'"
[AdFreak, CBS News, Official Website of British Monarchy]
Image via Tengku Mohd Yusof bin Tg. Su/Shutterstock.
G/O Media may get a commission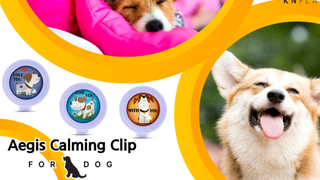 20% off
Aegis Calming Clip for Dogs