A bill granting amnesty to thousands of Russian prisoners is expected to be sent to parliament within the next week — however, the country's Prime Minister Dmitry Medvedev has hinted that it will not extend to the jailed members of Pussy Riot and other political prisoners.
"Our people are not inclined to provide amnesty to those who committed violent crimes, those who committed crimes against society, including hooliganism," Medvedev said, clearly referring to the punk collective's anti-Putin protest in March of 2012. "People are not inclined to grant amnesty to people who committed state crimes, major embezzlement," he added, which was a clear nod to former Yukos oil company chief Mikhail Khodorkovsky, who was arrested in 2003. According to Reuters, Khodorkovsky's supporters claim that he "was jailed to curb a political challenge to Putin, bring his oil assets under state control and send a signal to other tycoons to toe the line."
Medvedev denies that Russia has any political prisoners, though — which is, obviously, absurd. According to him, those often referred to as political prisoners are "lucky enough to get into the limelight" but "they are not serving time for their political views... They are in prison or jail because they violated public order." OH, OKAY. Also not expected to receive amnesty are 12 people on trial for rioting and assaulting police officers during an anti-government protest last year; though there's barely any evidence backing the allegations, each protestor faces up to 8 years in prison. One was accused of throwing a lemon at a policeman. A lemon.
As of now, Nadezhda Tolokonnikova is serving her sentence in a penal camp in Siberia. She and Maria Alyokhina are due for release in March. Some officials have suggested that the fact that both have young children could factor into the decision on whether or not they'll receive amnesty, but Medvedev's comments today make it seem highly unlikely.
G/O Media may get a commission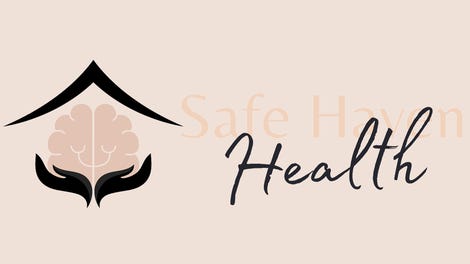 Addiction counseling
Safe Haven Health
"Dmitry Medvedev, Russian Prime Minister, Says No Amnesty For Pussy Riot, Khodorkovsky" [HuffPo]

Images via AP.