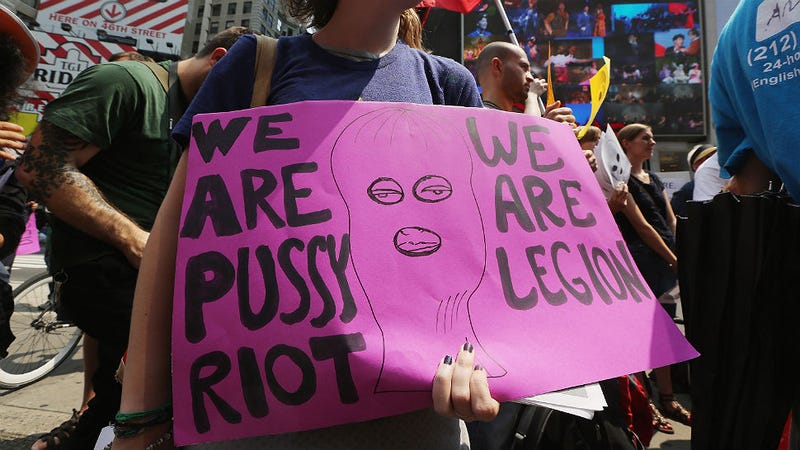 Sound the alarm because Pussy Riot is coming to America and shit. just. got. real.
Nadezhda Tolokonnikova and Maria Alekhina were released from prison last month under amnesty commuting their two year sentences for hooliganism stemming from a 2012 anti-Putin protest in a church. Technically, Pussy Riot is no longer a band and the women won't perform for money so they'll just stop by to chat during the Amnesty Human Rights Concert on February 5 at Brooklyn's Barclays Center. From an Amnesty International press release:
"A month ago, we were freed from Russian prison camps. We will never forget what it's like to be in prison after a political conviction," they said. "We have vowed to continue helping those who remain behind bars and we hope to see you all at the Amnesty International concert on February 5th in Brooklyn!"
Get your outfits pressed and ready, ladies! I'm sure Russia's Vladimir Putin is somewhere disapproving of this whole thing but it is kind of amazing. Oh, and The Flaming Lips, Imagine Dragons, Ms. Lauryn Hill and more will be there too.
Image via Getty