On Thursday, the Pulitzer Prize Board issued a statement saying it was independently investigating sexual misconduct allegations leveled against one of its members, author Junot Díaz. According to the statement, Díaz has asked to relinquish his role as incoming chairman (he was elected to the position in April), but remains on the board, which he joined in 2010.

The statement reads:
"The Pulitzer Prize Board has authorized an independent review of allegations of misconduct against one of its members, Junot Díaz. Mr. Díaz said he welcomed the review and would cooperate fully with it.

Mr. Díaz was elected incoming chairman at the board's April meeting, as is customary for the senior member of the board. He has asked to relinquish this role, and the board has accepted his request. Mr. Díaz remains on the board.

Eugene Robinson, the board's immediate past chairman, has resumed the chairmanship on a short-term, interim basis."
On Friday, Zinzi Clemmons, author of the 2017 novel What We Lose, wrote in a series of tweets that Díaz "forcibly kiss[ed]" her, adding "I'm far from the only one he's done this 2, I refuse to remain silent anymore." National Book Award Finalist Carmen Maria Machado tweeted that same day that Díaz "went off on" her during a book tour Q&A for his 2012 short story collection This Is How You Lose Her. Shortly after, author Alisa Valdes wrote about Díaz's alleged "misogynistic abuse" in a blog post titled "I Tried to Warn You About Junot Díaz."
G/O Media may get a commission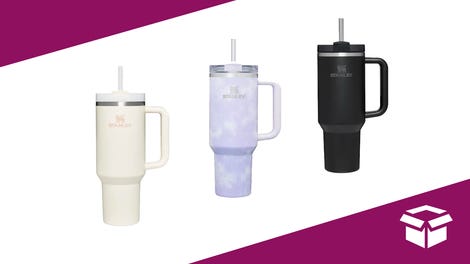 Up to 45% off
Stanley Cup Sale
On Wednesday, the Associated Press reported that M.I.T, where Díaz is a writing professor, announced it was looking into the allegations against the author.