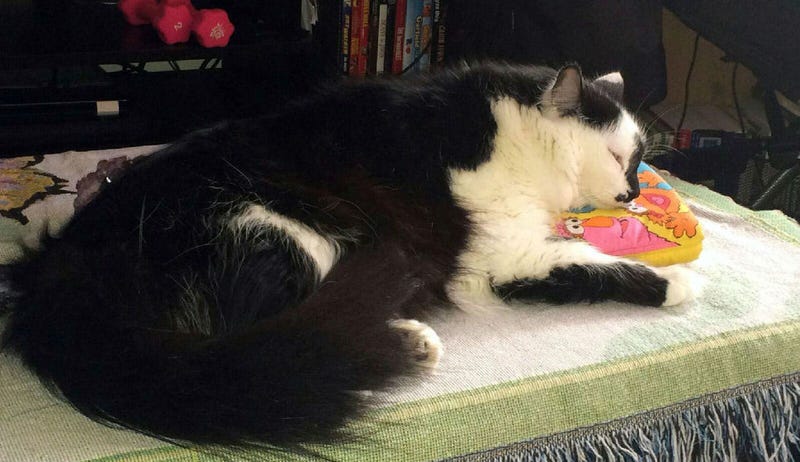 A cat who "went off the edge" and trapped a Portland family in their home will now get professional help from a pet psychologist.
The story of Lux, the cat who trapped a family in a bedroom and forced them to call 911 to be rescued, has gone viral in a big way over the past few days, spawning jokes, memes and more. Lux's owner told a 911 operator the family pet "went over the edge" after being kicked for scratching a 7-month-old baby. He was eventually restrained and confined by police, but things didn't look good for Lux, who the family said they were thinking about giving away.
Now, the family says they won't give the cat away and instead will turn to a professional expert for help, according to Salon:
Two days after police arrived to subdue the 4-year-old Himalayan cat, owner Lee Palmer of Portland said he's taking the feline to a veterinarian. A pet psychologist also is due at the house to see the cat, named Lux.
"We're not getting rid of him right now," Palmer told the Associate Press. "He's been part of our family for a long time."
So Lux the cat gets therapy, which is probably as good of an ending to this as we could have hoped. Good luck, Lux. All of America is rooting for you, buddy.
Image via AP Images.