District Attorney Kevin Steele is asking that 19 women who say Bill Cosby drugged and sexually assaulted them, as Andrea Constand said was done to her, be allowed to testify at Cosby's retrial. The request was filed yesterday in Montgomery County. The retrial on charges of aggravated indecent assault is scheduled for April.
During the first trial, only one other woman who said Cosby drugged and sexually assaulted her was allowed to testify. Steele had requested that 13 other women, excluding Constand, be allowed to speak at that trial, but Judge Steven O'Neill allowed just the one. The day a mistrial was declared, attorney Gloria Allred, who represents multiple women who say they are Cosby victims, held a press conference saying she hoped that O'Neill would allow more women to speak at the retrial.
In his motion, Steele says that authorities have "investigated more than 50 other claims of defendant's virtually identical drug-facilitated sexual assaults on young women." He adds that he believes more women should be allowed to speak in court this time because it shows "a common scheme, plan, or design" as well as "an absence of mistake or malice." It is a point he hits again and again in his request, which includes a memorandum of law that's more than 100 pages long: That the commonalities among all the stories of so many different women is key and should be admissible in court.
Steele later writes that any suggestion that Cosby accidentally didn't realize that Constand couldn't consent "would defy logic" because, as the women's testimony would show, so many other people say he did the same to them. He later adds that allowing the women to testify would provide a counter balance to the intense character attacks that Cosby's defense team made on Constand, and are expected to do again. Any unfair prejudice, Steele writes, could be handled with cautionary instructions given to the jury.
G/O Media may get a commission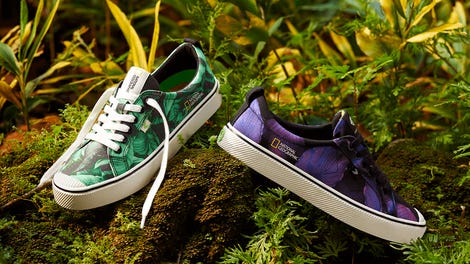 New New New
Cariuma + National Geographic
Perhaps the most striking part of the memo, though, is a chart outlining who would testify.
You can read the full request and memorandum by clicking here.