Phillip Kline, the former Kansas Attorney General who spent his entire term in office illegally hounding the abortion clinic of Dr. George Tiller, has been indefinitely suspended from practicing law within the state, as per a decision made Friday by the Kansas Supreme Court.
To quote the words of modern philosopher Nelson Muntz, "Haahaa."
Citing "clear and convincing evidence" that Kline had committed 11 violations of attorney conduct rules during his term as Attorney General (2003-2007) — all in connection with his investigation of abortion clinics, specifically those of Dr. Tiller — the court was unified in the decision to suspend his law license.
In its opinion, the court wrote:
"Ultimately, we unanimously conclude the weight of the aggravating factors—i.e., Kline's inability or refusal to acknowledge the line between overzealous advocacy and operating within the bounds of the law and his professional obligations; his selfish motives; and his lengthy and substantial pattern of misconduct—weigh more heavily than the mitigating factors and merit his indefinite suspension."
G/O Media may get a commission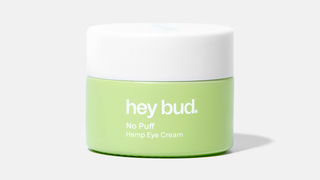 15% off
Hey Bud - No Puff Hemp Eye Cream
Kline's "refusal to acknowledge the line between overzealous advocacy and operating within the bounds of the law" included collecting license plate numbers from the cars parked outside of Dr. Tiller's clinic, using his position to obtain records from the motel where Dr. Tiller's patients often stayed, illegally maintaining women's medical records and making photocopies of those women's medical records at a Kinkos in plain sight of the public. To make matters worse, Kline then repeatedly lied about it in court.
Somehow, in spite of the court's decision and the overwhelming evidence against him (which, by the way, far outweighs any of the weak evidence he was ever able to bring against Tiller), the former Attorney General is still claiming to be the casualty of a liberal smear campaign. Kline, who — SHOCKER — now teaches the Pastor Jerry Falwell-founded Liberty University, refers to himself as a victim of the "abortion industy."
A brief explainer on victimhood:
Phillip Kline = not a victim.
Dr. George Tiller, who was shot to death outside of his church by an anti-abortion activist in 2009 = victim.
Got it? Great.
Kansas Supreme Court Suspends Ex-Attorney General Over Abortion Investigation [TPM]
Image via corgarashu/Shutterstock.