Last night in a ProjRun first — and a feat of integrated advertising — the designers created their own fabrics (using software and computers made by a sponsor). It was all downhill from there!
The episode felt like a bait-and-switch. The contestants who seemed to be doing fine ended up in the bottom, and those whose garments looked crappy were safe. Producers, you're on my shit list!
If you're reading this far, you already know: Anthony was eliminated. Anthony! Sigh. This is going to be an Anthony-heavy recap.

Anthony, in the fabric store, confused.


Mila's "pattern" was awful, and Anthony equated it to Lego.


Anthony loved Anthony's fabric, however.


When in doubt, blame Beyoncé. And Oprah.


Emilio's "es♥sa" print: confusing.


Jonathan's fabric: "Pale as Hale."
Highlights and lowlights of the runway:
Jay's outfit was sharp and edgy, yet totally wearable. I loved it, but he didn't win. He was safe.
G/O Media may get a commission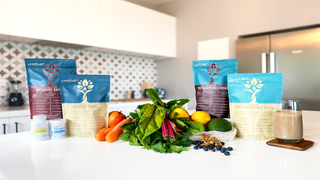 Michael Kors was "intrigued" by Maya's dress and thought it looked like "electricity." Her print was his favorite. She was safe.
Mila made a hideous weird thing. Michael Kors called it a "tipi" and also "a Mexican serape gay flag." Her model could not even walk and yet! She was also safe.
Seth Aaron made pants, a shirt, a tie and a jacket. Michael Kors declared it "impeccable." It was also predictable, but whatever.
The judges hated Jonathan's ensemble. I thought the fabric, which you can take a closer look at here, was beautiful. But Nina Garcia declared the outfit a "full-on catastrophe" that looked like a "dirty table cloth." Michael Kors said the dress was paired with a "disco straight jacket." This is debatable, but the dress itself, without the jacket, was cute! Anyway, it doesn't matter, because Jonathan was safe.
The judges were, for some inexplicable reason, impressed by Emilio's "es♥sa" print. As though they had never seen anything made by Stephen Sprouse in their lives. Emilio was the winner of this bullshit episode.
I'm not saying Anthony's dress was the best, but was it the worst? No. The judges thought it was boring, and that he didn't push himself, and that makes sense. But how can something that is a "full-on catastrophe" be better? And how is Mila's dress better than this one? I don't know, I am still in the denial/anger stages of grief about losing Anthony. He's the only one I was rooting for, and now I don't even have much interest in watching. Seth Aaron is going to make more structured jackets and Maya is going to play with dimension and no one will talk about Beyoncé or their Uncle Leroy and it will be sad.


"You don't have to have the crown to be the queen." Oh, Anthony. I feel like crying.
[Runway images via MyLifetime.com]