Last night Project Runway returned to TV — and to New York! Although having the designers trek to Central Park to pick fabric isn't exactly a creative use of the city's resources.
The challenge was to for each contestant to design a garment that represents who they are as a designer, which is a lot less fun than a grocery store challenge, but whatever.
It was a pretty slow episode, just introducing us to everyone and getting the ball rolling. Not a lot of drama. And to be honest, not a ton of great fashion. After the runway show, my boyfriend asked, "How many people get sent home? Ten?" And I agreed that ten seemed like a good number.


This woman has a name, and her name is Janeane. However. Since she cried within the first two minutes of the show — and almost cried two other times during the episode, I am going to call her The Crier.


Dear Christiane: Don't you know Reality TV Rule Number 385? When someone says "I'm good," they're probably going home.


Meet your new favorite person in the world: Anthony. Honey! He longs to be a gown designer for Miss USA and Miss Universe but doesn't really care for Miss America.
G/O Media may get a commission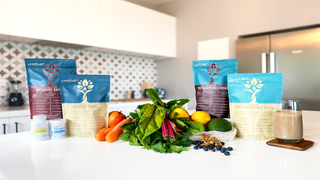 More crying from The Crier! She made a really beautiful little black dress, but the seams wouldn't lay flat, and she started over.


Anthony is "wonderfully well." He is also hilarious. He made Tim Gunn giggle.


I love the way Heidi says "HAY-SOOS." I also love the way guest judge Nicole Richie was all sheepish when she said, "I actually kind of liked the dress." But the best was when Michael Kors claimed the chocolate crocodile dress Jesus made was "glamorous," and Heidi asked, "In what country? In what year?" MK replied: "In a lounge in Las Vegas 1972 that would have been glamorous, but not now."


"You said in?" Anthony made Nicole Richie crack up. Let's think of concepts for his show! I'm picturing some kind of Priscilla Queen Of The Desert RV, a road trip and teen beauty queens. The Fierce Lane. Or something.
The highlights and lowlights from the runway:
Ping is not really crazy, she's just different. So her clothes are different. She is clearly passionate and innovative, not that I would wear any of her stuff. And I don't think she can win a show like this. Nicole Richie said she'd wear this outfit, and I was like, yeah, right. Still: Ping was in.
The judges liked Seth Aaron's dress, but I thought the zipper was weird. Nina Garcia loved the back, though. Seth was in.
Even though Anthony's dress wasn't amazing, he clearly needs to stick around because he's such a great character.
Emilio was the winner, with a dress that didn't look like it took a lot of work, but did.
Jesus made a lounge lizard crocodile dress, and Nina said it made his model look like a Hershey bar. But Jesus was in.
Christiane, however, was auf'd.
After the disappointment of season 6, this show could really use some thrills, drama and plot twists. Tim Gunn admits that season 6 had serious issues; he tells EW: "Upon reflection I think it was not advisable to have that season be in L.A." But New York can't save this show without help from the producers and editors.
Fingers crossed that next week is more exciting, and that they don't get rid of Anthony too soon.
Project Runway [Lifetime]
Tim Gunn Q&A: How Does He Really Feel About The L.A. Season And What Makes Him Cringe? [EW]
Related: Tim Gunn's Blog [MyLifetime.com]