If you're someone with an interest in the surface-level business decisions that go into building a clothing line, I've got a new television show for you. If you sort of just want to buy clothes you like without getting too deep into the exact margins of your blouse, you'll probably want to skip Project Runway: Fashion Startup.

Let's just call this new show from Lifetime what it is: a carbon copy of Shark Tank with a slight fashion edge.
Fashion and entrepreneurialism are brought to a whole new level with Lifetime's Project Runway: Fashion Startup, which showcases aspiring fashion and beauty entrepreneurs as they pitch their concepts for the chance to secure funds from a panel of expert investors to help grow their budding ventures.
I understand the logic behind Project Runway: Fashion Startup. Shark Tank is great. Project Runway is great. Ergo, a Project Runway/Shark Tank mashup will be great. But like all those horrific new Oreo flavors, just because something sounds like a good idea doesn't mean it is and this plays out to an even greater degree with the designers/entrepreneurs.
The first episode features the accessories brand WXYZ—who made that gold-framed visor Beyonce wore in her "7/11" music video. The twist to make this show slightly less like a total ripoff of Shark Tank has the owner Laura Wass opening a pop up shop featuring lower priced items to prove to the investors that her business is viable. This, I found, was the best idea associated with this show because, as the investors wondered, how many people are really going to pay $400 for a gold crown you can only really wear at Coachella once.
G/O Media may get a commission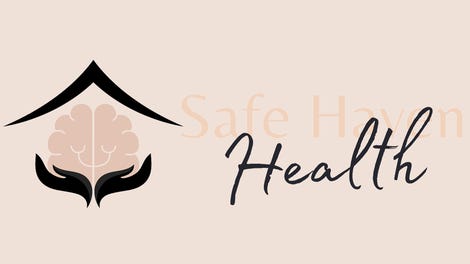 Addiction counseling
Safe Haven Health
The other two designers/entrepreneurs were pushing a odd, not at all functional sweatshirt and tote bags made out of jerseys. The panel includes Birchbox founder Katia Beauchamp, Christine Hunsicker of the plus-size subscription service Gwynnie Bee, Rebecca Minkoff and fashion businessman Gary Wassner.  
I think the problem here is that Shark Tank manages to be interesting almost solely off of the strength of the personalities of the sharks and the occasionally compelling stories of the entrepreneurs. As a concept, fashion startup doesn't strike me as particularly interesting and the negotiation process with the panel is very tame. NBC similarly tried to combining the business of fashion and actual fashion with Fashion Star and I bet you can guess how that turned out.
There's also the fact that Project Runway spinoffs (other than All-Stars) are unnecessary and bad. Project Runway is a perfect television program and there's no reason to mess with it.

While Project Runway: Fashion Startup is certainly not a good show, it's far from completely unwatchable because it's pulling from two highly watchable shows. All that to say: I will almost certainly let multiple episodes pile up over the weeks and binge watch them all as I clean my apartment on Sundays.
---
Project Runway: Fashion Startup premieres tonight at 10:30pm ET/PT on Lifetime.