While you fill your transcript with boring stuff like business calc and organic chemistry, some University of South Carolina students will soon be studying up on the implications of parading around in giant platform shoes that look like lobster claws.
University of South Carolina at Columbia sociology professor Matthieu Deflem has decided Lady Gaga's rapid ascent into fame is worthy of further examination, and his employer agrees. He plans on teaching a course called (predictably) "Lady Gaga and the Sociology of Fame."
Deflam is himself quite the Gaga fan.
Mr. Deflem said he was instantly entranced with Lady Gaga when he saw her on "The Tonight Show" in January 2009. Then he went to a concert in Atlanta. That led to his traipsing after her around the world to more than 28 shows. He owns more than 300 of her records on vinyl and CD, most of which are international releases. He has started a Web site, gagafrontrow.net, a respectful and adoring fan site with pictures and audio downloads of rare Gaga songs.
He's been lucky enough to meet the singer five times, but his personal website warns against contacting him in hopes of meeting the artist formerly known as Stefani Germanotta. (Don't call his name, don't call his name/ stop calling, stop calling, etc.)
No word yet on what assignments students will be asked to complete in Professor Deflam's class, but I'd be willing to bet that enrollees can expect a fair amount of novelty wig-wearing, tea drinking, and piano burning. Rumor has it that the final will consist of a series of meat dress-related challenges, and in order to earn an A, all of your friends need to testify in writing that they're kind of sick of you.
G/O Media may get a commission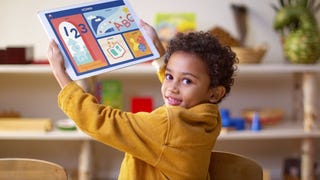 30-Day Free Trial
Homer Learn & Grow Program
Lady Gaga and Fame Is The Topic of South Carolina Course [NYT]