Kim and Kanye are deep inside what could easily one of the most traumatic periods of their lives, and their combined stresses have reportedly led to a complete shut down of production on Keeping Up With the Kardashians. TMZ reports Tuesday that despite plans to shoot during the holiday season, "cameras will not roll for the rest of the year...possibly longer."
One of the more appealing things about KUWTK has always been its speedy production cycle. Events that occurred (and were covered by tabloids) one month appeared on the show just a few months later, and "I can't wait to see how they cover this on the show" was a common sentiment among the most enthusiastic viewers upon hearing of a juicy bit of familial drama. Even events that have been discussed ad nauseam in the tabloids are interesting to watch through the lenses of E!'s many camera's.
But it appears we won't be getting a closer look at Kanye's health issues, or Kim's own reported existential crisis (TMZ reports she's "in bad shape" and "rethinking everything") as they attempt to cope through the holidays (even though just recently, filming had resumed following Kim being robbed).
Here comes the record scratch. Or will we?
Radar Online is reporting the exact opposite of TMZ's claims, writing that the season "is not done filming." We won't know the truth until season 103 premieres, I don't know, tomorrow or whatever.
G/O Media may get a commission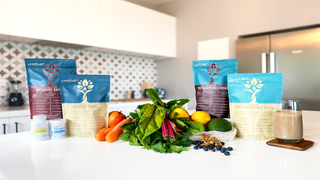 [TMZ / Radar Online]
---
Intergalactic superstar and future VH1 host Rita Ora celebrated her 26th birthday at my dream vacation destination Yas Island a few days ago, and the world's worst-paid tipster shared some details about the soiree with Page Six.

The source said:
"She was hanging out in the VIP section with an entourage. She was presented with a cake encrusted with Swarovski crystals. People were saying the cake cost several thousand dollars."
Sounds fun, apart from the cake. "Encrusted with Swarovski crystals"? Really? Don't rich people know cake is for eating, or is ingesting Swarovski crystals some sort of elite anti-aging routine?
[Page Six]
---
Pour one out. You know what? Pour several dozen out.

[Page Six]

---