Jason Blum is the CEO and founder of Blumhouse Productions, which has become one of the more prominent outlets for horror these days with movies and franchises like Get Out, Paranormal Activity, The Purge, and more. There's just one problem: they don't make horror movies directed by women. At all.
Blum was asked about this on Wednesday in an interview with Polygon to which he said that they've always been trying to hire women for horror projects, it's just hard. He said:
There are not a lot of female directors period, and even less who are inclined to do horror. I'm a massive admirer of [The Babadook director] Jennifer Kent. I've offered her every movie we've had available. She's turned me down every time.
Jennifer Kent is great! But could Blum name any other women horror directors? Nah.
During our call, there's another name Blum struggles to recall — a woman to whom he's thrown projects left and right — but he's so driven to figure out the name that, in a true Hollywood move, he summons an assistant, then later a Blumhouse exec, onto the phone to help him remember.

"Who was the woman that we met with a bunch of times on the movie that we have at Sony?!" His associates rattle off names: Karyn Kusama? Mimi Leder? Zoe Lister-Jones? Sarah Gertrude Shapiro? Katie Aselton? Lynne Ramsey? ("No, she wouldn't touch this with a 10-foot pole," says Blum's exec colleague.) The Blumhouse Rolodex runs deep.
G/O Media may get a commission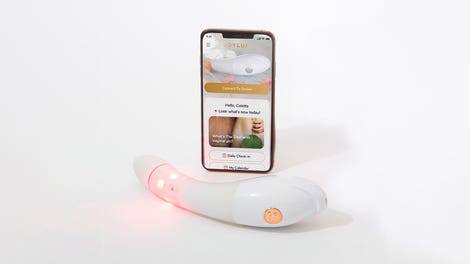 $50 Off
Joylux vFit Gold Device
The problem here might be the fact that while writers and directors like Jordan Peele, M. Night Shyamalan, or Joel Edgerton get to write and direct their own original movies for Blumhouse, it seems like Blum is only interested in bringing women on so they can direct other people's projects. That these women would say no doesn't surprise me, since to be quite honest a lot of Blumhouse movies are awful.
I have no interest in seeing Julie Ducournau, whose disgusting 2016 cannibal film Raw is one of my favorite horror movies in recent memory, direct Unfriended: Dark Web, or the latest reboot of Amityville Horror. I want to see Ducournau do her own damn thing! It's not as simple as hiring more women directors, which so many people get hung up on. It's about giving them the same resources and creative freedom as men to make their own movies. Who wants directing responsibilities for a crappy project? That's not progress.
After Blum's comments were met with uproar and lists were being assembled to point out how wrong he was, the producer apologized for his comments on Twitter, but managed to point out how Blumhouse has successful projects anchored by women.
This Halloween, take pride in being a step ahead of one of horror's biggest producers and rent some horror movies directed by women!