College-educated nannies aren't a post-recession phenomenon, but the news that families across the country "are so eager for well-educated nannies, they're paying them salaries comparable to entry-level finance careers" — like, ostensibly not just on the Upper East Side — is kinda whoa.
From NBC News:
Few statistics exist on nanny salaries, primarily because most of these workers – regardless of their level of education – are paid under the table. In an annual survey conducted by the International Nanny Association this year, nannies reported a median salary of $16 per hour. But experts say the highest paid nanny can make $100,000 or more annually, depending on location, education and references.
Experts do say it's an outcome of the financial crisis:
"When the economy went down, you saw a lot of educated people try to break into the industry because they thought, 'I have a degree in business.' Anybody can take care of kids. They found out really quickly that wasn't the case because the agencies wouldn't work with them without prior experience," said Michelle LaRowe, editor-in-chief of Longhorn Leads, a Houston-based portfolio of sites that connects parents and caregivers. But college-educated applicants who babysat or nannied during school found their services in high demand.
G/O Media may get a commission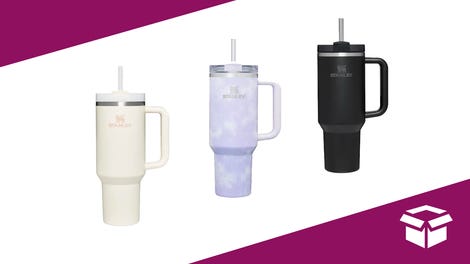 Up to 45% off
Stanley Cup Sale
Some of these women "Lean In," one could say, by becoming Renaissance nannies who take care of kids and clean and tutor and probably flute dance.
"In today's world," one frighteningly accomplished 22-year-old nanny said, "knowing how to change a diaper isn't enough."
The report conveniently neglects to mention what's happening to the immigrant women who're being forced out of a relatively well-paid field that often doesn't require documentation: how can they compete? Slate's Katy Waldman points this out, noting that "the kids themselves might be just as well off with a career Dominican abuela as with a white California-born twentysomething who missed her LSAT registration date. Or better off." Next up: Nanny for America.
[NBC News]