There was a point at which Prince Harry wanted out of the royal family entirely, but chose to stick around doing charity work instead.
Last week, Newsweek published an interview with Prince Harry by writer Angela Levin, in which the royal admitted that honestly, nobody in the family was really chomping at the bit for the big job:
"We are involved in modernizing the British monarchy. We are not doing this for ourselves but for the greater good of the people…. Is there any one of the royal family who wants to be king or queen? I don't think so, but we will carry out our duties at the right time."
And now Levin has another piece off the same interview, a behind-the-scenes look, this time at the Daily Mail. And she says that Harry considered ducking out on the whole deal and cashing in his title:
'There was a time I felt I wanted out,' he says. 'But then I decided to stay in [The Firm] and work out a role for myself.' More than anything else, he says, that he was motivated to do something to help his grandmother, the Queen, and charity work came to his rescue.

'We are incredibly passionate with our charities and they have been chosen because they are on the path shown to me by our mother,' he says. 'I love charity stuff and meeting people.'
G/O Media may get a commission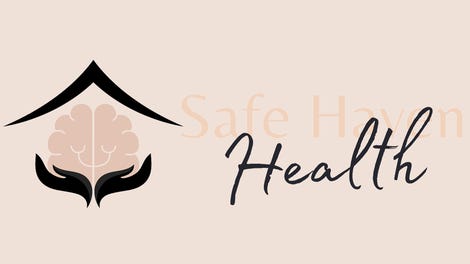 Addiction counseling
Safe Haven Health
'We are not doing this for ourselves but for the greater good of the people and the Monarchy we represent," he said. "There is so much negative in the world—we as a family try to bring something positive.'
Obviously, Harry's family has had a tumultuous relationship with fame. That said, while monarchy probably seems like a trial if you grew up running around with the children of blessedly anonymous aristocrats, lots of people would happily take the cameras in exchange for the accompanying level of privilege. They better watch it or after Queen Elizabeth II dies they'll find themselves one scandal away from too many Britons saying, look, don't do us any favors, here. They're not remediating asbestos, or working as home health aides, or teachers putting their own salaries toward school supplies for poor students; their charity efforts are commendable, but they might want to mind the fine line they're walking.
Anyway, onto the royal wedding watch. How's it looking? Via the Newsweek piece:
One person close to the prince says Harry is not rushing to "get things done"—royal-speak for proposing. "They obviously get on very well and have a lot in common, but they have not known each other that long. They need to find out if they can have an ordinary relationship within a very unusual setting. I don't think anything will happen until the end of the year."
Which is not a no.