Former Price Is Right model Lanisha Cole is suing the show's producers, alleging that they discriminated against and harassed her when one of them began dating another model. Part of the harassment: screaming at her while she was topless.
The LA Times has Cole's full lawsuit, in which she names producers Michael Richards (not that one), Adam Sandler (not that one), and production company Fremantle Media North America. In it, Cole (pictured above) alleges that in December 2009, after she'd already been working for the show six years, Richards suddenly stopped talking to her. Instead he communicated to her through notes or through other models. Later, she found out that Richards was dating her fellow model Amber Lancaster, meaning Lancaster had "free and easy access" to Richards during a time when she wasn't able to talk to him at all. Cole's suit also alleges that Lancaster was frequently allowed to come to work late or miss it entirely in order to pursue other modeling jobs, while Cole was suspended for a week just for missing a single day, even though she notified producers beforehand. Then there's this:
Defendant Sandler marched through door and the curtains into the dressing room, walking straight to where Plaintiff Cole was changing outfits, and began scolding her for her failure to wear a microphone on the last segment, though it was not her responsibility, among other things. Plaintiff, however, was completely nude with the exception of a very sheer thong bikini underwear of the type used theatrically for costumes such as she was wearing. Defendant Sandler continued to verbally berate Plaintiff, while his eyes were free to look at her exposed breasts and entire body.
In 2010, feeling she would continue to be treated unfairly, Cole quit the show. This isn't the first time The Price Is Right has landed in legal trouble. In 2007, longtime employee Deborah Curling sued producers and ex-host Bob Barker for sexual harassment. And earlier this year, model Shane Stirling filed a pregnancy discrimination, alleging that Barker said her pregnancy made her "dangerous" and "a liability," and would not allow her to work for over a year after she gave birth. Barker's not with the show anymore, but if Cole's right, he wasn't the only one creating a hostile work environment. Says her attorney,
This case is about senior-level men in the entertainment industry exploiting power and control over women by bullying and harassing female talent. Ms. Cole did nothing to provoke Richards and Sandler. Once the harassment began, she was powerless to stop it.
G/O Media may get a commission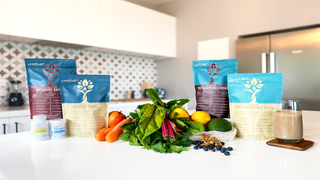 Cole is requesting court costs and punitive damages — her case has yet to go to court.
'Price Is Right' Model Sues Show For Alleged Sexual Harassment [LA Times]