The office of U.S. Attorney General Preet Bharara, who was fired by Acting Deputy Attorney General Dana Boente on Friday after refusing to resign, is currently involved in a number of active investigations and cases—an investigation into New York City Mayor Bill de Blasio's campaign fundraising, a bribery and bid-rigging case against former associates of Gov. Andrew Cuomo, and an investigation into Fox News related to ousted Fox News CEO Roger Ailes' sexual harassment scandal.
New York's Gabriel Sherman reports that the criminal probe, according to sources, is looking into whether Fox News executives illegally obtained journalists' phone records, and whether they committed mail and wire fraud by hiding settlements paid to the women who accused Ailes of sexual harassment. Relations have been warming to, uh, unusual levels between Trump and Fox's Rupert Murdoch, who Sherman previously reported is said to speak with Trump at least three times a week; Fox News, meanwhile, has eagerly risen to the task of state propaganda outlet. And Sherman notes that Marc Mukasey, who the New York Times reported is on Trump's short list for replacing Bharara, accompanied Giuliani—they work at the same firm—to advise Ailes after sexual harassment allegations broke.
Again, it's normal for a new president to replace Attorneys General with their own picks; what was weird about Bharara's dismissal in particular was that Trump had previously asked him to stay on in his role—and that it took place shortly after Fox's Sean Hannity called for a "purge" of Obama administration holdovers. Also noteworthy:
G/O Media may get a commission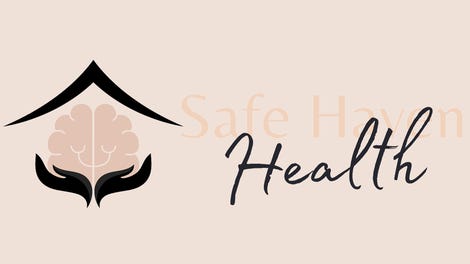 Addiction counseling
Safe Haven Health
(Gov. Andrew Cuomo launched the Moreland Commission in 2013 to probe corruption in New York state politics, but abruptly disbanded it less than a year later; a New York Times investigation found that the governor's office had exerted pressure on the commission regarding the subjects of its probes, and interfered when it looked at groups that were close to Cuomo. Unrelatedly, Cuomo appears to be mulling a 2020 presidential bid, god help us all.)
Bharara's tweet could be in reference to the Fox investigation, but it also prompted speculation that he was investigating Trump; the Trump Organization is headquartered in the Southern District, and ethics watchdogs had recently sent Bharara a letter asking him to investigate whether Trump's business interests are in violation of the Emoluments Clause.
Anyway, it's possible this is all a huge, crazy coincidence, and there's nothing insidious about Bharara's firing and potential replacement by a Fox News ally. It's also possible that I could, at any moment, spontaneously burst into flames.