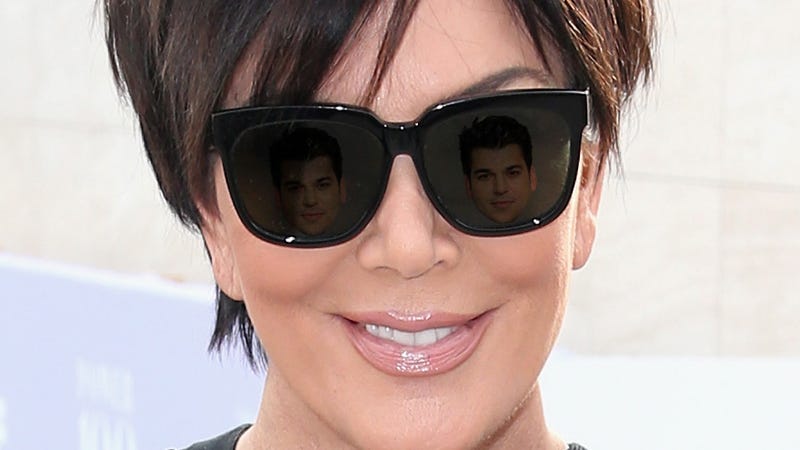 TMZ is reporting that "literally minutes after [Blac] Chyna went wheels up at LAX" Friday morning, master of performative motherhood Kris Jenner threw on her angriest sunglasses, hopped in her angriest Bentley, and drove straight to Chyna's home to confront Rob about his recent behavior.
The Kardashians are reportedly upset "because they believe Chyna is using Rob to get quick publicity," and that it will "hurt him." And TMZ was sure to remind readers that this isn't the first time Kris has angrily confronted her children about their relationships:
It's interesting ... back in 2013, when Lamar was off the rails with drugs and living with Polina Polonsky, Khloe and Kris went to Polina's home to get Lamar and almost broke her apartment door down.
I'm imagining Rob working out in Chyna's gym—maybe watching a little Mozart In the Jungle while running on the treadmill—when suddenly he hears a knock at the door. Who could have gotten past security? Is it Chyna? Did she forget something? Then, suddenly, he realizes who it must be—the only person it could possibly be.
The knocks get louder—they become poundings—and Rob turns off the treadmill. He begins walking towards the door. Slowly. Nervously. Unprepared for his certain fate. This is the end. Hold your breath and count to ten. Feel the earth move and then, hear Kris just burst on in...
---
Contact the author at bobby@jezebel.com.
Images via Getty.