Over the course of Donald Trump's unprecedentedly awful presidential campaign, political journalists were made well-aware not only that their excruciating and underpaid work goes discounted by an apparently significant percentage of the country in favor of fake Macedonian Facebook articles, but also that, thanks to Trump's despotic anti-journalism rhetoric, people are beginning to actually hate them for it.

"Believe me, if I become president, oh, do they have problems," Trump said of the press at a rally in February. "They're going to have such problems." This became something of a favorite topic for the President-elect.
Everyone in the media has something to fear right now (excepting, perhaps, the staff of People Magazine—you guys seem fine!). Our new president would like to "open up" the libel laws, for starters; he also keeps media blacklists, is already rejecting the norms of transparency, and an allegedly vampiric billionaire who personally destroyed Gawker.com for publishing content he disliked has his ear. As the campaign progressed, Trump rallies became more like shark cages for the reporters in attendance; the New York Times has written of a "menacing, thunderous roar" that greeted "frightened" journalists as they entered the press pen of a rally.
In an October announcement, the nonpartisan Committee to Protect Journalists declared Donald Trump "a threat to press freedom" both in the United States and abroad. Floyd Abrams, who represented the New York Times in the Pentagon Papers case, recently told a room full of media lawyers that Trump is the "greatest threat to the First Amendment since the passage of the Sedition Act of 1798."
This article was originally conceived as a retrospective, a celebration of the fact that the women reporting on this election would no longer be forced to cover a bleating misogynist troll and his army of howling "deplorables." Obviously, it didn't work out that way. Donald Trump, as it's been made abundantly, pussy-grabbingly clear, does not really know how to treat women like human beings (although, God help us, the white ones voted for him anyway), and as The Cut underlined in September, the women journalists covering Donald Trump's frenetic presidential campaign have been subjected to a particular shade of indignities. One can only assume that these are about to get much worse.
G/O Media may get a commission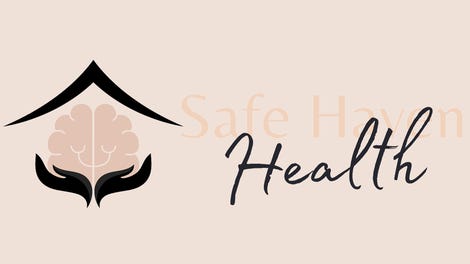 Addiction counseling
Safe Haven Health
Katy Tur, an NBC correspondent covering Trump's campaign, has become a household name over the past year and a half, although probably not for the reasons she'd like. President-elect Donald Trump has pointed her out to the crowds of his increasingly violent rallies, referring to her as "Little Katy" and calling for to get fired for "dishonest reporting," his term for unflattering coverage. From an essay she wrote for Marie Claire:
"@KatyTurNBC & @DebSopan [sic] should be fired for dishonest reporting," he tweeted. "@KatyTurNBC, 3rd rate reporter & @SopanDeb @CBS lied."

He demanded I apologize.

I didn't, so Trump decided to go further in Mount Pleasant, pointing his finger squarely at me and launching a personal attack as millions of Americans watched at home.

"What a lie it was," Trump said, referring to the claim that he had left the stage abruptly. "What a lie. Katy Tur. What a lie it was. Third. Rate. Reporter. Remember that." The crowd's boos ricocheted off the iron hull of the USS Yorktown.
In an interview following the election, Tur spoke with the Hollywood Reporter about the anger Trump directed towards her:
"He stoked that; he encouraged it," she says. "People say we're exaggerating the threat and maybe 99.9 percent of the people are only going to tweet at you." Yes, she received death threats on Twitter. "It only takes one person to take it one step further," she says. "And that is what is scary."
We've seen Breitbart reporter Michelle Fields get grabbed by former Trump campaign manager Corey Lewandowski, who was subsequently charged with battery (the charges were dropped); we've seen Trump lodge sexist attacks at Megyn Kelly— "blood coming out of her wherever," the swan song that wasn't—for asking him about his history of speaking disrespectfully towards women. Behind the scenes, things were reportedly even more disturbing: according to Jennifer Senior's New York Times review of Kelly's new book, Settle for More, Kelly wrote that Trump threatened to "unleash" his Twitter followers on her after unfavorable coverage:

She had just done a segment on her show, "The Kelly File," that infuriated Mr. Trump. He refused to make his own scheduled appearance on her show unless she phoned him personally.

"I almost unleashed my beautiful Twitter account against you," she says he told her, "and I still may."
Of course, the President-elect is now armed with much more than a Twitter account.
According to the review, Kelly also implied—but did not state directly—that her coffee may have been poisoned before the first Republican primary debate, a concern New York's Gabriel Sherman separately reported that Kelly had shared with colleagues. She has since walked this back, stating that she believes she had a stomach bug:

If this is the case, it's unclear why Kelly would write about, as Senior framed it, her immediate violent illness after "an overzealous, suspiciously enthusiastic driver" "insisted on getting her coffee" despite her declining several times.
Trump has called New York Times reporters Amy Chozick and Maggie Haberman "third rate," accused MSNBC's Kasie Hunt of "poor and purposely inaccurate reporting," and referred to NPR's Cokie Roberts as "kooky." A People Magazine writer accused Trump of sexually assaulting her in 2005 (although, to reiterate, People appears to have moved on). Trump reportedly called Olivia Nuzzi, a Daily Beast reporter, "very young and very beautiful" to her face; Nuzzi also told The Cut she was catcalled by a campaign staffer.
"I didn't anticipate that I would be covering the White House, but life is full of gruesome surprises," Nuzzi told Jezebel over email.
"I am, of course, committed to doing the same sort of aggressive, colorful coverage of the administration that I did of the campaign, and I'm trying to remain hopeful that Trump will respect the First Amendment and not attempt to undermine freedom of the press, as he did during the Republican primary and through part of the general election," she said.
In an interview prior to the election, a D.C.-based political journalist who prefers to remain anonymous recalled: "I have some friends of mine who are journalists who, not even just inside these rallies, but even talking to folks lined up outside, asking them why they're supporting Trump, what they thought about the debate—they have been called awful names, and insulted, in one case, a police officer intervened and escorted one of my friends away to look out for her safety."
Of course, a lack of respect for journalists goes hand in hand with eroded trust in their ability to be unbiased, particularly if they happen to identify as anything other than white and male. Over the course of this particular election, according to this journalist, there was "this real need by a lot of people to try to peg me politically," she said. "Probably because I am a person of color, there's this automatic thought that I am some sort of Democratic shill advocating this left-wing agenda."
In an email to Jezebel following the election, she told us that she's "very seriously" considering a career change.
Being a woman is now just one of many defining factors that will mark journalists—and non-journalists—as targets of today's Hitler Youth, layered over top of any racial, ethnic, and/or religious background deemed impure. When Russian-born journalist Julia Ioffe—whose family left Russia to escape anti-Semitism—wrote a profile of Melania Trump for GQ, she received a phone call from someone playing a Hitler speech, and Twitter users posted photos of her face superimposed on Auschwitz mug shots. Jezebel senior reporter Anna Merlan has documented similar experiences.
Like others, Jezebel writers have received quite a bit of violently nasty correspondence throughout the election, and long before it. In the days since November 8, however, this trend has skyrocketed. On Wednesday morning, I received a particularly vibrant email from a man who urged me to "drink bleach and cut off your clit." Trump supporters been been increasingly harassing myself and my colleagues ever since, aimed with special vengeance at Jewish writers and writers of color.
"I never felt unsafe in 2012, and I have not felt entirely safe in 2016," Guardian political reporter Sabrina Siddiqui told Jezebel in another interview that took place before the election. She referred to herself as someone who "checks a lot of boxes"—"I'm Muslim, I'm the daughter of immigrants, I'm a woman, I'm a reporter," she explained. Already, by October, she felt threatened in a way that sometimes impeded her ability to do her job without fear.

"I remember in South Carolina I was interviewing a voter, and he doesn't know, to my knowledge, that I'm Muslim, and he's looking right at me and says: 'I think that we need to force Muslims out of this country, and if they don't leave voluntarily, we start exterminating them,'" Siddiqui recalled.
"I was just like, okay, I'm going to do my job and report on what this voter thinks. I certainly didn't tell him that I'm Muslim, because I just didn't feel safe in that moment doing that. That was the primaries, when you're largely traveling alone, and for all I know this person has a gun in his car—I don't know how serious he is."
On Sunday, Trump appointed white supremacist Steve Bannon as his chief strategist; on Tuesday, spokeswoman Kellyanne Conway told the press that Bannon will not be made available for interviews. Assuming the worst isn't an act of pessimism or melodrama. It's how we survive this administration.
If you're a woman journalist covering politics and would like to speak to Jezebel about your experiences in the coming weeks, please email me at ellie@jezebel.com.