Until now, former Today show cohost Billy Bush has kept mum regarding the Access Hollywood tape that launched "Pussygate" and resulted in his firing from NBC. But in a flagrant attempt at a comeback, the fratty coward has opened his soul to The Hollywood Reporter.
People reports that, in his interview—THR's May 24 cover story—Bush claimed to be "totally and completely gutted" by the tape in which then-GOP presidential candidate Donald Trump boasted to him about sexually assaulting women. He allegedly does not know who leaked the tape, though apparently many people at NBC know about it, and says he has only seen it three times—first, just three days before the story made headlines, and then twice more before his THR interview.
And he's extremely sorry for his "almost sycophantic" behavior, which he chalks up to insecurity and a desire to please the celebrities he interviewed. Via THR:
"Looking back at what was said on that bus, I wish I had changed the topic. I wish I had said: 'Does anyone want water?' or 'It looks like it's gonna rain.' He liked TV and competition. I could've said, 'Look at the ratings on whatever?' I didn't have the strength of character to do it."

After the many months of soul-searching he has professed to have undertaken, these are the alternatives Bush suggests to his complicit giggling. It seems he still lacks the "strength of character" to realize there was only one acceptable response to Trump's grotesquely misogynistic comments: calling them some version of that and refusing to proceed with the interview.
Bush later tells THR that he regarded Trump's comments as the words of a "provocateur." "When he said what he said," Bush wobbled, "I'd like to think that if I had thought for a minute there was a grown man detailing his sexual assault strategy to me, I'd have called the FBI." However, he maintains that he did not—and still does not—"have a personal relationship" with Trump and thus could not discern whether his remarks re:pussy grabbing were dangerous.
G/O Media may get a commission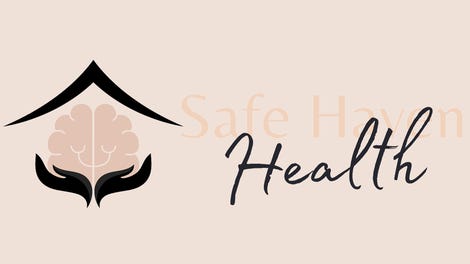 Addiction counseling
Safe Haven Health
The hollowness of this apology is made all the more evident when interviewers Lacey Rose and Marisa Guthrie ask Bush if he voted for Trump. Aghast, he responds, "You're asking a journalist the way he voted? I've never made politics and prior votes public knowledge. I'm a registered independent, I'll tell you that."
What Bush would like to tell us about are his plans for returning to television. Deviating from his days at Access Hollywood—where Pussygate was born—he hopes to reach out to people from different walks of life—to "pursue deeper, more pivotal interviews" with his "empathic ears."
And if Trump were to call him after catching wind of this interview? He insists that he has "come too far" to engage in the "spectacle" of an official interview with our orange embarrassment. Still, Bush doesn't sound as if he's averse to speaking with him.
"I don't know," Bush says. "I guess if the President of the United States calls, you take the call. I would listen and say thank you."
That must be the "empathy" talking.