It became apparent that the story of Jhessye Shockley, the 5-year-old Arizona girl who's been missing for more than two months, wasn't going to end well when police said last month that her mother lied about her disappearance and they don't expect to find her alive. Today authorities released more information about Jhessye's possible fate, and said they still consider her mother, Jerice Hunter, the number one suspect.
In November, police arrested Hunter for abusing Jhessye, but she was released a few days later and the charges were dropped. Prosecutors are concerned that if Hunter is charged with murder later, it will amount to charging her for the same crime twice. According to the Associated Press, Glendale police Sgt. Brent Coombs said that they now believe that before Hunter reported Jhessye's disappearance, the girl was killed and dumped in a trash bin on the other side of town.
Coombs says that tips and evidence that turned up after Hunter's arrest helped detectives piece together what happened to Jhessye. They now believe that her remains are in a landfill south of Phoenix, and detectives are deciding if they should search for it. It seems like if they're so confident about the location they should already be looking, but Coombs explained:
There's such a scientific method behind trying to pinpoint a location within a particular cell within that landfill. It's a very difficult thing to do ... The reason we're taking such a long time is we want to be as confident as we can be prior to starting any operation that we're going to do the very best job we can.
G/O Media may get a commission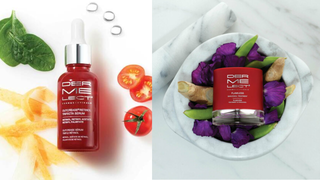 Save $19
Retinol Renewal Kit
He added, "We're in what we believed to be the worst-case scenario from the beginning."
Police Believe 5-Year-Old Ariz. Girl Missing More Than 2 Months Was Killed, Dumped In Trash [AP]
Earlier: New Report Says Jhessye Shockley Was Kept In A Closet, Siblings Told To Lie About Her Disappearance